Why insurers need to think about more than just their customers | Insurance Business New Zealand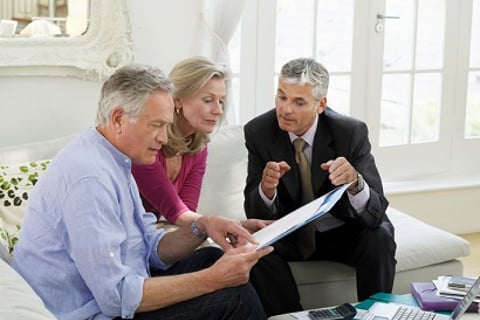 As New Zealand heads into the summer period, the government has outlined its planning for any potential COVID-19 outbreaks over the holidays – however, Auckland City Mission has warned that the Christmas period will create "intense, immense demand" from financially vulnerable New Zealanders.
Commenting on the increased demand for emergency support, chief executive Chris Farrelly said Auckland City Mission was unsure just how much demand would increase compared to previous years – however, he is certain that it will be significant.
When it comes to insurers, Suncorp New Zealand's executive manager, customer insights and culture, Claire Sutton, said the idea to support vulnerable New Zealanders shouldn't just focus on the customers with insurance. She noted that financial vulnerability is 7-8% higher than it was pre-COVID, and, according to statistics, business owners are twice as likely to be affected than individual consumers.
Read more: Are insurers responding to vulnerable consumers in the right way?
"Over the last 18 months, we've been thinking about how we can ensure that we're designing all of our products, services and experiences with vulnerability in mind, and if we're to truly build resilient communities, we really need to be thinking about all New Zealanders – not just the ones who have insurance today," Sutton commented.
"In New Zealand we have an increased focus on good customer outcomes, and so we really need to think about who we're designing our products and services for. If we continue to design only thinking of our customers of today who choose to have insurance, we really are limiting the pool of those we reach. We need to be thinking of an overall New Zealand resiliency perspective."
Sutton noted that pre-COVID stats showed that 6% of adults had experienced psychological distress in the past four weeks.
Meanwhile, one in six adults have been diagnosed with a common mental disorder, and 14% have been diagnosed with depression at some time in their life. When it comes to interacting with customers, Sutton says it is vital to be able to recognise the signs and to deal with vulnerability in the right way – but also to ensure that every customer gets a 'base level' of care.
"We've been doing a huge amount of work to really think about the way that our customers experience their interactions with us, and the emotional connection that we build is incredibly important," Sutton said.
"Suncorp's definition of vulnerability is when a customer's personal circumstances and characteristics mean that they need special support, care or protection to ensure they receive the best possible experiences and outcome.
Read next: Sedgwick offers vulnerability-focused training to staff
"One of the things we really grappled with was that surely we should be delivering these kinds of experiences with all of our customers, rather than potentially just a subset."
"We have several components to our framework, and the first is mastering the basics – that's the recognition that every customer deserves a base level of experience," she added.
"We also recognise that to empower our customers, we also need to empower our people. We've built up a lot of training for our people to help them identify vulnerability, and really helping them figure out how to support customers who show up with a vulnerability indicator. We really need to invest into every system, tool, process and governance framework that we have."
Auckland City Mission's Chris Farrelly said it's difficult to estimate what demand for support will be like in the coming weeks, but he predicts it will be at least double what it was last year.
"We frankly don't quite know what's going to hit us in the next few weeks, so we're a little unsure," he said.
"We know based on the last eight months the need has essentially doubled, so that's the ballpark we're working in."