Will deposit insurance 'increase risk of imprudent behaviour' by banks? | Insurance Business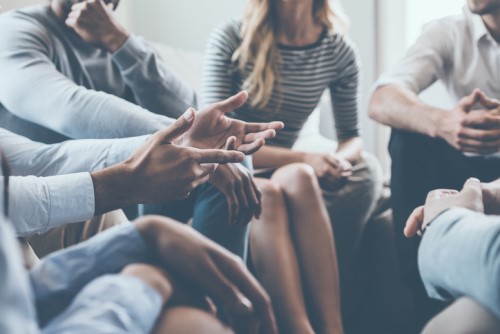 Deposit insurance "may be worth having a look at" as a protection scheme for customers making deposits to banks in New Zealand, according to National's finance spokeswoman Amy Adams.
Institutional insurance and decision-making have been raised as key topics in the government's review of the Reserve Bank Act, and have been listed for review in the Terms of Reference released by the government earlier this month. New Zealand is currently the only OECD country without any form of deposit insurance, which is designed to provide protection to depositors should a bank fail.
Political parties have historically been split on the issue, with Labour, New Zealand First and the Green Party having expressed previous support for the scheme. The International Monetary Fund (IMF) suggested last year that a deposit insurance scheme in New Zealand may be appropriate; however, National has been staunchly opposed the idea, with National party member Steven Joyce saying it "wasn't necessarily going to work from New Zealand's perspective."
Spokeswoman Amy Adams has now indicated that National is "reasonably open" to putting a scheme in place, saying that "you should never be closed-minded to looking at things."
"I'm not prepared to make a call one way or the other, but I think we do need to consider what would happen in the event of a significant wobble in the banking sector," Adams said. "This is as good a time as any, given that there have been significant concerns raised with the prudential supervision of the bank."
ACT New Zealand has since come out in opposition to deposit insurance, saying it "would place taxpayers on the hook for banks' risk-taking and increase instability in [New Zealand's] financial system."
"The OECD has been critical of the idea because it creates moral hazard, the idea that banks and depositors will engage in excessive risk taking because they are insured against the risks," said ACT leader David Seymour. "It reported that a 'study of banking crises from the beginning of the 1980s to the mid-1990s found that the presence of an explicit deposit insurance scheme tends to increase the probability of such events,' and went on to say that deposit insurance can 'increase the risk of imprudent behaviour by individual banks.'"
The Reserve Bank itself has remained opposed to the scheme, but said it "supports good economic management" and aims to "reflect the changing environment in which New Zealanders live and work."
Related stories:
Governor Wheeler has reservations on bank deposit insurance
Insurance, bank bosses to be called before Parliament amid misconduct concern