Willis Towers Watson director and "industry stalwart" to retire | Insurance Business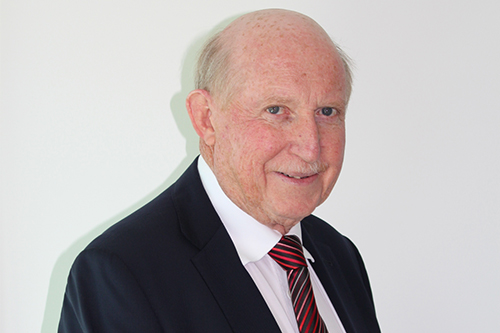 Willis Towers Watson has announced the retirement of its New Zealand director Mike Sargent (pictured), who has spent the last 29 years with the global broking company.
Commenting on Sargent's leadership, CEO Peter Lowe said that the company has "grown substantially" during his tenure - most notably the Pacific Islands practice, which has expanded to include the Cook Islands, Fiji, Tonga, Samoa, Vanuatu and the Solomon Islands.
Sargent has spent over 51 years in insurance, having started his career with an insurer before making the move into broking. Speaking to Insurance Business, Sargent says both the insurance and broker worlds have changed substantially during that time - particularly the broking sector, which has gone from being relatively unknown to becoming a vital distribution channel for most insurers.
Read more: Why brokers should be helping clients look beyond price
"There were around 26 insurance companies in New Zealand when I started, and today there are about eight," Sargent said.
"I spent 10 years with an insurance company, but I was exposed to the brokers as a liaison person in my last years there, and I chose to go into insurance broking."
"Insurance broking was very small when I first started, and we only had one person in the whole company looking after the broking sector," he explained.
"That's grown into a team of about seven or eight people who work with me now. It so happened that in the 80s, a lot of the insurers seemed to move away from providing the sales and marketing side of their business, and they just became the underwriters, so they were doing their business through the brokers."
When it comes to a successful career in broking, Sargent says the crucial thing is to put the client first, and to know the products. He says his own start with an insurance company set a solid groundwork for a career in broking, and he encourages aspiring brokers to consider kick-starting their career in the same way.
"For the younger brokers, I personally think it's great to start your career with an insurance company and get a good grounding," he said.
"I did that for 10 years before going into broking, and I can understand the insurance company's issues when I'm talking to clients."
"I've always taken a view that the client is number one - but I also need the insurer as much as the insurer needs me," he added.
Read more: Seasoned broker emphasises importance of building relationships
"If you do start in broking, then the brokerage needs to ensure that they have good training for those who are starting out. To the younger brokers I say get a good knowledge base, sit insurance-related exams, and make sure you understand it so that you can give good, sound advice to the client."
Commenting on Sargent's exit from the company, Willis Towers Watson CEO Peter Lowe said: "Mike has seen an enormous amount of change in the industry, but his 'people first' approach has never altered. He's been a tireless advocate for clients, going into bat for them with underwriters. Whenever there was an issue that needed assistance from an insurer, Mike would go talk to them and wouldn't leave until a solution was worked out."
Sargent will retire from Willis Towers Watson on May 31.