Young brokers discuss the implications of AI for the insurance industry | Insurance Business New Zealand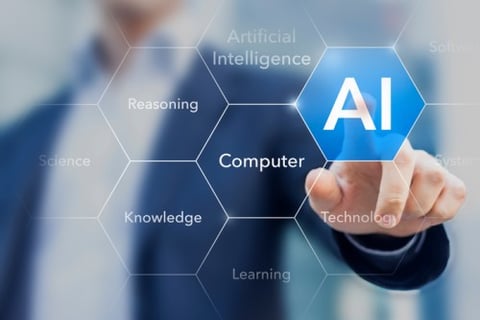 Information is becoming more freely available every day, and insurance players are leaping on any opportunity to package that information in simpler and more accessible ways. This means the modern broker is increasingly competing against your garden variety chatbot – and according to the new generation of brokers, this competitor is not to be underestimated.
ICIB claims broker Charlie Fairs entered the industry in 2016, but has already noticed a sharp rise in the use of artificial intelligence (AI) and tech-based customer interaction compared to three years ago. He says brokers now need to emphasise their value proposition more strongly than ever, especially given the increasing number of customers taking their business directly to insurers.
"One of the biggest challenges facing brokers in the coming years is going to come from newer companies coming into the market and replacing people with AI," Fairs told Insurance Business.
"These companies are losing the personal touch, and all their services are app and computer-based. That's a huge trend nowadays, and we at ICIB are currently trying to get to the sort of level that everyone else is getting to – but we also want to maintain that human connection with our clients."
"At the end of the day, you can have all this technology in place," Fairs continued. "But the whole point of a broker is that you have someone you can call and have a person-to-person conversation and get advice, rather than just typing something into a chatbot and getting a generic response. The technology piece is a huge issue within the industry right now, and we're seeing that changing rapidly with new insurers and brokerages popping up."
Fairs says that customers are also increasingly preferring to deal with insurers directly, unaware that brokers will have access to a much wider array of policy options that can be tailored to fit their circumstances. He says sending a clear message to customers is therefore more vital than ever – they can offer policies and independent advice in a way that insurers cannot, and the benefits they provide will be invaluable if a claim arises.
"People are trying to save money and time, and they don't want to have to deal with a third party anymore," Fairs said. "This means the brokerages have got to keep improving their experiences and upgrading what they're doing to keep their existing clients, and also to attract new clients. They have to make it clear that yes, they could go direct to the insurers – but if they go through the brokerage, they'll be in a much better position with their policies."
According to Courtney King, broker at Runacres Insurance, the insurance industry needs to strike the right balance between streamlining its systems without relying on technology to become the customer's only financial adviser. King says technology will inevitably gain more traction, but that customers still appreciate the need for human support when the need arises – therefore, good old-fashioned customer service still very much has its place.
"On one hand, AI can certainly make things faster and more streamlined," King said.
"This means some clients won't feel the need to go to a broker, as they can just get some quotes online and not have to deal with any third parties. But this also means you lose the human approach. Brokers are there to evaluate your individual risk, whether it be your business or personal insurances. They do this to ensure that all the questions are asked, to uncover any extra information that the client may not have thought was necessary, and to apply their own knowledge from experience to ensure that your risk is adequately covered."
"A broker is also there to advocate for you at claims time and provide a direct line of contact for all your insurance related queries," King continued.
"We also go to the market for your insurances, we don't just have the one solution and we can negotiate on your behalf. But with technology becoming so prominent in most of our everyday lives, good old customer service and face-to-face communication is becoming a thing of the past, so many people – especially in my generation – will avoid phone calls as much as possible. We therefore need to make sure that customer service is something that continues to be valued."