Broker on returning to insurance after exploring a different industry | Insurance Business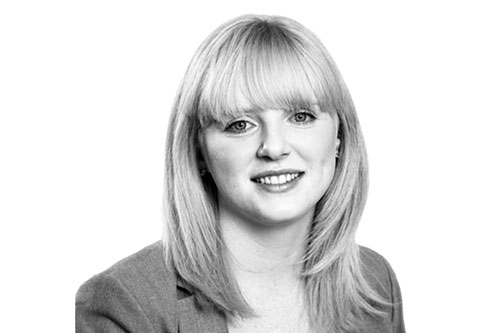 Most insurance professionals would probably tell you that they never thought they would enter the industry – but Courtney King (pictured), a Runacres commercial insurance broker, a finalist for ANZIIF Young Insurance Professional of the Year, and an Insurance Business NZ Young Gun 2019, would tell you otherwise.
King (pictured) spoke to Insurance Business about how she entered the insurance world, got drawn into another industry, but eventually went back to insurance after it tugged on her heartstrings once again.
Speaking about the beginning of her journey, King said: "I first entered the insurance broking industry when I was 19, the year after I finished school. Unlike most, I didn't 'fall into insurance'. I chose it. Weird, I know!"
Despite loving insurance, however, she eventually got drawn into the construction industry and decided to pursue a career in it.
"After three and a half years in commercial broking support roles, and with the Christchurch earthquakes still very raw, Christchurch was a giant construction project, so I had been coming across a lot of clients in the construction industry which became the accounts I most enjoyed working on. It was a mixture between enjoying learning about different projects and seeing all these new ideas come through, and the type of people I was meeting," she explained.
"I then made a decision to begin a Bachelor's Degree in Applied Management – majoring in project management and event management to widen my skill set. In my second year, I started a job in the civil construction industry working as a project and tender administrator then moving into a project engineering role."
King admitted that it was hard to transition to another industry, but the challenges she had faced helped her to widen her skillset.
"It was one of the most challenging roles I have had, for a variety of reasons. My lack of experience in the industry prior to entering, my gender, and the amount of constant new information that I was needing to take on board daily," she explained. "It was challenging in a good way, however. It taught me time management, multi-tasking, working to and setting priorities, customer/client management, dealing with difficult situations, on the spot problem solving, and how to stand up for myself."
"It also taught me about team work. More than any job I have ever had. I never heard once, someone say 'that's not my job'. If something needed to be done, it got done. Everyone stepped up, no matter their 'job description' or 'job title' – I like that mentality. It's a necessity in the workplace."
She added that the skills she has learned in the construction industry eventually became a huge help when she finally when back to her first love – insurance.
Speaking about why she gravitated towards the insurance world again, King said: "I am passionate about working in insurance because the industry continually provides you with opportunities for growth both personally and with career advancement."
"There are unlimited opportunities to learn in insurance. There are so many opportunities to develop your interpersonal skills; for example, teamwork – this is unavoidable, and as a result, helps you learn responsibility, patience, to actively listen, and helps you grow your leadership skills. It also teaches you, when dealing with clients, how to be compassionate, and helps you learn how to deal with difficult situations which is a life skill you can apply to any setting."
She advised those who want to enter the insurance world to "find a company to work for that shares the same values as you and has a vision you want to follow" as well as a mentor to "meet up with fortnightly that you feel comfortable with, that you can share wins and losses, discuss training options, ask for guidance, and bounce ideas off."
"Back yourself. Take up any opportunity that you are offered to extend your learning, whether it's webinars, seminars, insurance product talks, external qualifications, such as the level 5 certificate. There is so much to know, so much to learn, and so much information to soak up," she added. "I can confidently say that everything I have been to, webinars included, I have taken away at least one vital piece of information that I use in my daily job. Other than that, it is so important how you treat people, your co-workers, your clients, and your industry colleagues. Working in the insurance industry can be stressful and the volume of work can often be very high. My best tip would be to make sure you keep checking in with your colleagues, and most of all, be kind.
"Working in insurance is never boring. There is a constant variety in work. You can get the most weird and wonderful situations across your desk any given day. Insurance is a fantastic industry to work in if you're looking for a career, not just a job," King concluded.