Support pours in for Kiwis hit by Cyclone Hale | Insurance Business New Zealand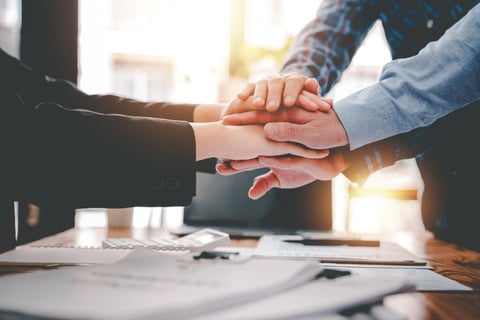 It remains to be seen just how much damage, value-wise, had been caused by Ex-Cyclone Hale in New Zealand. For now, both the private and public sectors are busy offering support to impacted residents and industries like agriculture.
According to Minister for Emergency Management Kieran McAnulty, Tairāwhiti was the worst hit part of the North Island. To assist in the clean-up, a $150,000 contribution was made by the government to the Mayoral Relief Fund for communities in Tairāwhiti.
In his announcement, McAnulty noted: "It's too early to know the full cost of the damage, but we have agreed to the Council's request of an initial $150,000 contribution to allow the community to get immediate support to those who need it.
"My thoughts are with everyone who has been impacted by Cyclone Hale over recent days. Tairāwhiti communities have already been through a number of severe weather events over the last year, and the government is committed to supporting the recovery effort."
A state of local emergency was declared for Tairāwhiti on January 10 and will be reviewed on January 20.
Aid for farmers and growers
Aside from the Mayoral Relief Fund contribution, the Ministry for Primary Industries also allocated $100,000 for flood-stricken farmers and growers in the Tairāwhiti/Gisborne District.
Rural Communities Minister Damien O'Connor stated: "We're making up to $100,000 available to help coordinate efforts as farmers and growers recover from the heavy rain and subsequent flood damage across the Tairāwhiti region.
"The effects of Cyclone Hale follow hard on the heels of other recent storm clean-ups in the region, compounding stresses for those involved."
He added: "While the full extent of damage will take days to be revealed, it is clear there have been significant effects on some farms in the region, with silt and wood debris piled up and multiple roads closed."
Meanwhile, the medium-scale classification of Cyclone Hale has been extended to the Wairarapa.
"We're making up to $80,000 available to the East Coast Rural Support Trust to help farmers and growers recover from the significant damage in the region," said O'Connor, whose camp will continue to assess whether they need to offer further support.
Insurers' response
Complementing the government efforts is the work of insurers in New Zealand, some of which were among the first to respond or check in on their customers.
AA Insurance, prior to Cyclone Hale's onslaught, encouraged residents to check their properties while they still safely could. As previously reported, home claims head Tom Bartlett asked those in the North Island to prepare for the "intense" period of bad weather.
The camp of Tower chief claims officer Steve Wilson, meanwhile, is "mindful that more claims are coming," given possible delays due to people being away either on holiday or having evacuated their homes. He also offered insurance advice following an event.
IAG New Zealand – the name behind AMI, State, and NZI Insurance – cited the group's "well prepared" roster and was on standby when Cyclone Hale hit.
Similarly, Vero New Zealand advised brokers of the claims process. The insurer said at the time: "Please also let us know if you or any of your customers who have been impacted are also experiencing significant hardship or are in a vulnerable position made worse by the weather impacts so we can provide appropriate support."
Were you or your clients impacted by Cyclone Hale? Share in the comments below.