Diminishing 'social cohesion erosion' in insurance | Insurance Business New Zealand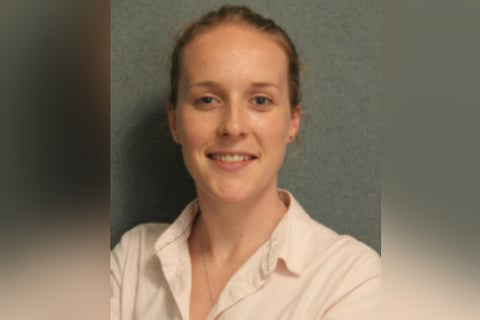 Social cohesion erosion was recently identified in the World Economic Forum's (WEF) Global Risks Report 2022 as the risk that has worsened the most globally since the start of the COVID-19 crisis.
The Global Risks Report 2022, developed in conjunction with WEF's strategic partners, Marsh McLennan, SK Group and Zurich Insurance Group, identifies social cohesion erosion as a "critical threat to the world" in the short-, medium- and long-term. It is considered among the most potentially damaging risks worldwide for the next decade.
But what does social cohesion erosion actually mean? My immediate thought was that it referred to the impacts of social seclusion and physical distancing made necessary by the global coronavirus pandemic. It's actually much more than that. While COVID-19 has certainly exacerbated social cohesion erosion, many of the concerning trends highlighted in the Global Risks Report have been bubbling under the surface for many years.
As the WEF report states: "Inequality – economic, political, technological, and intergenerational – was already challenging societies even before income disparities increased through the pandemic." And these disparities are only expected to widen further, with the WEF quoting World Bank research that estimates there will be 51 million more people living in extreme poverty by 2030 compared to the pre-pandemic trend.
Read more: I don't know about you, but I'm feeling 2022
Social cohesion erosion is about more than economic inequality. It also ties into social polarisation (just look at the global debate around vaccinations and COVID-related restrictions), racial justice, generational differences (especially in terms of impact of the pandemic), and political tension (with the attack on the US Capitol in January 2021 as a true manifestation of the risks of political polarisation).
That's a lot to unpack, especially in terms of how social cohesion erosion is playing out within the global insurance industry, and what insurers can do to mitigate this "critical threat".
Regarding social inequality, I think the insurance industry has an opportunity to kill two birds with one stone. Everyone's talking about the talent crisis in the insurance industry. Well, why not remove some barriers to entry – such as higher education requirements, and to some extent, personal connections – and open the insurance industry to a much wider talent pool?
This would give more people the opportunity to engage in a strong and stable (not to mention exciting) career, and it would help to diversify the talent entering the industry, thus helping to tackle any ingrained inequalities in the insurance hiring process. It could also alleviate a generational problem (another rift associated with social cohesion erosion) in the insurance industry, where a disproportionately large percentage of the population are reaching retirement age.
Read more: What is the top global risk facing businesses in 2022?
I believe that opening the insurance industry to a wider talent pool and sharing the intellectual capital of longstanding insurance professionals will help to improve cohesion and reduce erosion in the industry.
I came across a good example of this recently. For several years, Zurich has been running an apprenticeship program in North America, which complements its regular hiring practices of professional hiring, executive hiring, and college hiring. The two-year apprenticeship program is an earn-while-you-learn opportunity to launch a career in insurance.
Apprentices split their time each week, with three days of on-the-job training under the mentorship of Zurich colleagues and two days focused on college coursework toward an associate degree, with tuition funded by Zurich. They receive a full-time salary, full benefits, and are guaranteed a position and promotion opportunities with Zurich upon successful completion of the program.
What an opportunity! Demand for the program has been high, and understandably so, because Zurich is giving talented individuals the chance to kickstart a career and earn a college degree at the same time – all paid for.
In my opinion, it is this type of forward-thinking, inclusive strategy that insurers must implement if they want to dispel any social cohesion erosion in the industry.