More disclosure and less ability to hide liability | Insurance Business New Zealand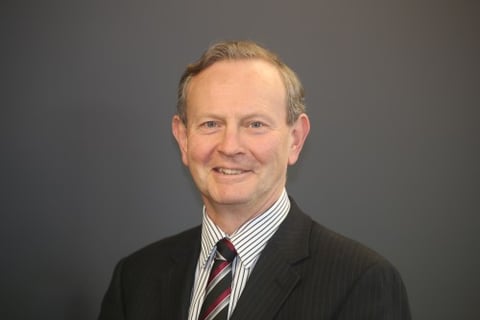 Last year, ICNZ members began a project to develop credible, future climate change scenarios to map their potential impacts on the general insurance sector.
Individual members will be able to draw on that work to assess the possible impacts of climate change on their own underwriting and investment portfolios. This will enable them to begin publicly disclosing their exposure to climate change in line with the Financial Sector (Climate-related Disclosures and Other Matters) Amendment Act. Reporting will focus on governance arrangements, risk management, strategy as well as the metrics and targets they are using to manage their own climate change exposure.
Other sectors have similar reporting obligations, so investors and underwriters will be better informed about the level of climate exposure they want to accept and to take advantage of the opportunities that are presented. Greater transparency and improved pricing of climate risks will be critical to driving change to a low carbon economy alongside regulatory changes and shifting consumer preferences.
As the Chair of the G20's Financial Stability Board puts it: "…to safeguard financial stability and ensure the financing needed for the transition to net zero, it is key that climate related financial risk are adequately priced in financial contracts. This is crucial because financial contracts price the future, and that future is about to undergo fundamental change."
Certain large entities, including insurers, will be required to report to standards set by the External Reporting Board (XRB). The Financial Markets Authority will have a monitoring and enforcement role.
Hopefully, emphasis is placed in the first instance on supporting compliance and promoting good outcomes rather than being punitive as best practise becomes well understood and followed. This is because reporting entities will need to collect data they have not collected before and develop new systems to support their reporting obligations in what will be cutting edge reporting globally.
Mandatory climate disclosures will therefore create a new set of statutory liabilities for those required to report.
The fact that an entity may not be required explicitly under the climate change disclosure law to report their climate change exposures does not mean it is immune to liability risks.
A legal opinion from Chapman Tripp says New Zealand company directors and managers of registered investment schemes are required to consider and manage material climate related financial risk when taking business and investment decisions.
Nor does liability rest with the investment sector. The weight of scientific evidence and numerous reports are building an increasingly clear picture that makes it foreseeable that certain adverse outcomes will occur if, for instance:
Authorities consented building in high-risk locations.
A sector fails to reduce greenhouse gas emissions when it could reasonably have been expected to do so.
Engineering and construction companies failed to anticipate climate change impacts in their design of structures.
In response to changing consumer preferences, claims to be carbon neutral or environmentally friendly will appear in advertising to promote products and services. Inevitably, some of these claims will misrepresent the facts opening the door to litigation.
Directors more generally though will face wider obligations. The Companies (Directors Duties) Amendment Bill amends the Companies Act to make it clear that a director can take into account wider matters other than the financial bottom-line. These include the principles of Te Tiriti o Waitangi, environmental impacts, good corporate ethics, being a good employer and acting in the interests of the wider community.
This potentially widens the net further for what is expected of directors when it comes to climate impact considerations and disclosures. All this circles back on something quite unique for insurers to consider in terms of climate disclosure reporting, that is, the litigation risk to the customers they are providing liability cover to.
Just as a cyber liability underwriter may want to gauge the vulnerability of a company's IT systems, policies and procedures, so we can expect questions to be asked about the extent to which climate risks have been assessed and managed. This too will contribute to improving climate change disclosure where no legislative mandate is in place.