New Zealand needs a comprehensive climate adaptation plan now | Insurance Business New Zealand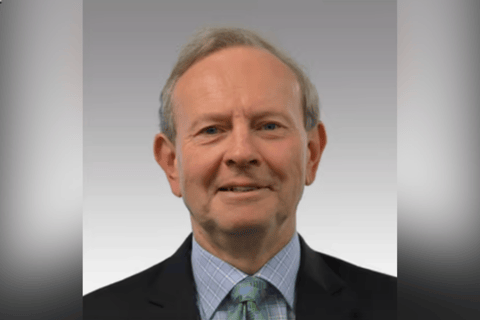 Last month I looked briefly at both the new NZ SeaRise tool and the Government's draft climate National Adaptation Plan (NAP). Now that The Insurance Council of New Zealand Zealand Te Kāhui Inihua o Aotearoa has completed its submission on the NAP, it is clear that the role of insurance in protecting us from climate impacts is not as well understood as it should be.
Insurance is too often simplistically seen as the recourse of last resort, there, if there is a failure to manage risk. There are many problems with thinking about it this way. Firstly, it ignores that insurance exists within a certain risk envelope where premiums and the scope of cover are sustainable compared to the risks and resultant claims. If the risks aren't managed but are allowed to increase, premiums, excesses and exclusions can rise to the extent that they become intolerable to consumers and insurers alike. The objective must be to manage risk so that it remains within the envelope that allows for insurance to stay available and relatively affordable.
Price signals are key to alerting society to growing risks and the need for corrective action. They should be a key component guiding adaptive pathways to risk management taken by communities. If planned and implemented adaptive actions are adequate, the pricing and availability of insurance should reflect that. If not, they should spur further action. It's vital government intervention does not get in the way of such price signals being clear.
In a small number of cases, it might be that what's required to keep cover affordable and available might be too expensive for a community or impractical to implement. It's in situations like this where what might otherwise be spent on inadequate protection schemes is better spent on managed retreat.
The insurance lens alone is also inadequate in terms of the scope of climate related losses we should be thinking about protecting ourselves against. This gives rise to a second problem of focusing too much on insurance. Doing so excludes a great many things that we don't or can't typically insure, and in many cases can't put a dollar amount on.
Last year we reported a record $324 million in insured economic losses across general insurance lines arising from extreme weather events. But we know that this does not tell the full story. There are many uninsured and underinsured economic losses not captured in the total. These can include the costs faced by central and local government agencies dealing with floods, slips and damage to three waters and roading infrastructure. Nor does it typically capture the cost of running evacuations and the emotional toll that extreme weather events take on all that are affected by them.
Environmental costs typically go uncounted too, as does the loss of land or fencing that's washed away, or productive land that ends up covered in silt or other debris. In some cases, communities face the loss of homes, amenities and culturally significant sites that can't be replaced. Just because dollar amounts are not counted against such losses, this does not make them any more tolerable.
Acting to keep insurance, the protection it provides and the signals it can send is important. But so too is acting to protect those things that we can't or don't typically insure. These things make up our economy, environment, sense of place and our very way of life. Even if we don't put a dollar value on them and insure them, they are all worth protecting.