Taking stock and searching for silver linings | Insurance Business New Zealand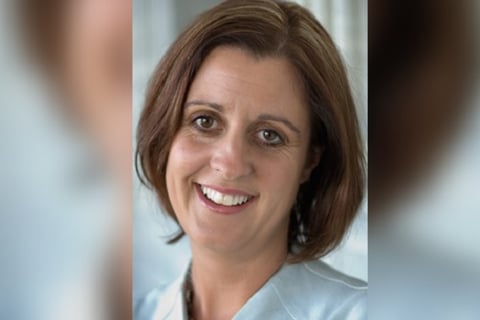 What kind of year will 2021 be? Will property prices continue their upward trajectory or slow down? Will our country's borders open up again, even partially? How will the vaccine roll-out work?
2020 is leaving us with more questions than answers, and these are just some of the unknowns ahead. What we already know is that the new year will be an intense one for New Zealand financial advisers, with the new regime coming into action on March 15.
For us all, the downtime of the holiday season is an ideal opportunity to take stock of the lessons 2020 has delivered, and look forward to putting those to good use. Here's some food for thought for advisers as we head into the holiday break.
Understanding our 'new' market
2020 has challenged Kiwis' financial resilience and urged many of them to rethink their approach to saving, investing, and protecting their future. Financial advisers are in a prime position to help people navigate these uncharted waters – to be the sense-makers in a world of bewildering change.
But to secure that position, it is of course important for advisers to understand the sentiment of the market, including some of the biases and misperceptions that keep Kiwis from seeking professional advice in the first place.
Over the past few months, multiple surveys (including our 'Trust in Advice' independent research) have confirmed that New Zealanders need quality financial advice, and benefit from it both in the short and the long term. However, the importance of getting advice is still often overlooked and not fully understood.
According recent research, while 35% of Kiwis would consider taking advice, only 18% actually receive it. How can advisers, and the financial advice sector at large, overcome this? At Financial Advice NZ, we believe one of the ways we can make a meaningful difference, is to relentlessly educate New Zealanders about the long-lasting benefits of professional advice.
Identify the opportunities for growth
In this changed world and changing environment, what are the best opportunities for growth? I'm sure that answering this question is high on the priority list for most advisers.
The financial advice sector is not immune to the challenges arising from COVID-19, but disruption can also bring opportunity. For many advice businesses, the focus has shifted from dealing with the immediate crisis to considering how to transform operations and respond to customer demands in the new normal.
So, where else can advisers focus their time and effort going forward?
One thing that the pandemic has highlighted is the importance of communicating proactively with clients – not just during an emergency, but regularly, in normal times. Clear, concise, and value-adding client communications have proved to be worth investing in, to improve retention and support referrals.
For advisers, the new regime can also be an opportunity to better understand the profile of their clientele and how their advice process best addresses their clients' needs, pain points, and priorities.
These are just a couple of examples; there are no one-size-fits-all solutions to business transformation. But in a highly competitive environment, time spent on developing a point-of-difference, is well spent.
Getting out of the comfort zone
There's no denying that advisers are going through a period of profound change in the way their businesses are structured, new processes are implemented, and advice is provided. For many, especially those that have been in the industry for a number of years, this challenge may require stepping out of the comfort zone.
The first weeks of the year can be a great time to work on the business, rather than in the business. What does leaving the comfort zone mean in practice, and how could it help maximise the growth potential? How can each adviser apply new skills and talents? Are the opportunities available greater than the risks, and how can the risks be managed?
Be there for clients
One thing hasn't changed, and that's how advisers care for their clients, and the new regime offers an opportunity to prove this even more, Of course, at the core of this client-centric approach is trust – the cornerstone of lasting relationships, and the key driver of good client outcomes.
As the year draws to a close, now more than ever, I'm convinced that New Zealand needs trusted advisers to make 2021 the year of recovery and positive transformation. At Financial Advice NZ, we're committed to supporting this collective effort in as many ways as possible.
And of course, with a big year approaching after what was a very challenging 2020, perhaps one of the most important things advisers can do over the next couple of weeks, is to relax, recharge, have fun with family and friends and take some well-deserved time out.
On that note, from myself and the team at Financial Advice New Zealand, we wish you a wonderful holiday season and a great New Year. We look to supporting our members and the financial advice community in 2021, and together bringing quality financial advice to more New Zealanders.