The questions we need answers for in NZ insurance | Insurance Business New Zealand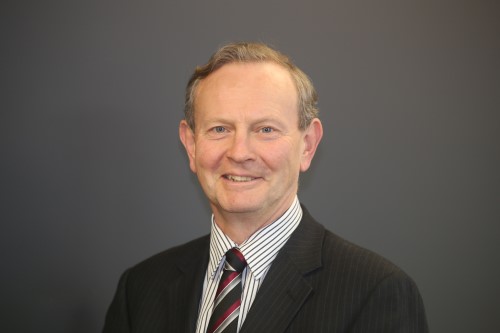 Looking back over the past 12 months, we probably all share the feeling that we have come through an annus horribilis, the worst of years.
It was one in which everyone's life was affected to some extent by lockdowns, job losses, business failures, and the stress of living through a pandemic even though New Zealand has been far more fortunate than other countries.
Experiences like this are rare and why it is so important to learn the lessons because something like this will happen again. Indeed, even though vaccines are coming on stream, there is still some way to go before something like normal transmission resumes.
So, what has been learned and what are the opportunities we can take from this?
If necessary, we found we could transition quickly and successfully to remote working arrangements and still function well for our customers. Will we build on this to accelerate to accelerate digital transformation, enhance customer experiences and create permanently flexible work arrangements? How will our sector reassure regulators that potential risks arising from these changes are well managed?
It is clear policy wordings for business interruption in other jurisdictions did not reflect the insurers' intent. The costs of this will ultimately flow through to New Zealand. How rigorously will policy wordings be reviewed not only with pandemics in mind, but also thinking of other systemic risks like cyber where similar challenges may lurk either in standard business interruption cover or cyber specific policies?
Systemic risks lead to unanticipated consequences reflecting today's deeply interconnected world. The sudden economic impact of lockdowns and widespread supply chain disruption caused unexpected cost increases, revenue losses and business closures. How are we thinking differently about aggregation risk in our underwriting decisions and how is advice to consumers about these risks changing?
The sector responded quickly to the looming crisis by committing to support customers facing financial hardship through the hard times ahead. This early action was acknowledged by regulators and the government, arguably increasing their trust and confidence in the sector. How will we reflect on the action taken this year and recognise that financial hardship always exists and to that extent establish more permanent arrangements for those in genuine need?
Financial sector regulators and the sector worked closer together during the height of the crisis recognising the need to understand the challenges each faced. I think we found that valuable. So, will we work together to share understandings about looming systemics risks like climate change and cyber risks? There is much to be gained from better mutual understanding of cross-sectoral issues and the challenges of our times.
There was no playbook for how the Government should respond to the crisis. Looking forward, what insights are there about how Government and businesses can better manage these risks? Does the insurance sector have a role to play in this and if so, what?
The age-old gap between what insureds expected their policies to cover them for and what the policies said was amplified by the crisis and no more so than with travel and business interruption insurance. How can this gap be bridged in future and will products that better meet consumer needs emerge?
Finally, insurance did play its role in signalling that it will not cover and cannot cover a systemic risk like a pandemic because it had learned from earlier pandemics. The world though was not prepared for COVID-19. Insurance values future risks. How much has been learned by others about the need to value investment today to reduce future risks? How can insurance do more to help others understand what we see?
It was a year we will all be glad to put behind us and have a break from, but when we come back refreshed these questions still need answers.