EQC to support revival of indigenous Māori construction methods | Insurance Business New Zealand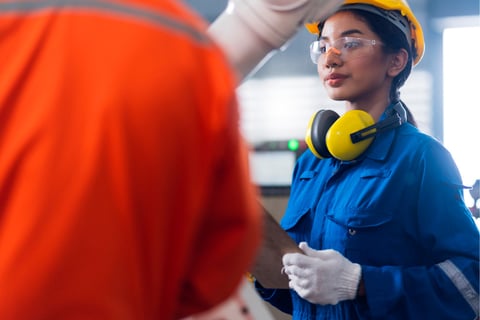 Toka Tū Ake EQC has awarded funding to internationally acclaimed architect and professor Anthony Hoete, who is working with communities to revive ancient Māori construction techniques.
Hoete and his team from the School of Architecture and Planning at the University of Auckland are working to rebuild a historic Bay of Plenty wharenui that was destroyed in the 1931 Napier earthquake and enhance the seismic resilience of the structure and its community.
Hoete recently returned from the United Kingdom, where his work included the use of engineered timber to build affordable housing. Now, he wants to do the same for Māori communities, using the indigenous construction methods.
"Toka Tū Ake EQC wants to create more resilient communities through design and construction of stronger buildings, so Professor Hoete's work aligns well with our goal to improve Aotearoa New Zealand's resilience to natural hazards," said Natalie Balfour, EQC research manager. "Investing in Māori researchers and matauranga Maōri has been a key focus of this year's biennial grants, so we are proud to be able to support this amazing project."
The research is also supported by QuakeCoRE, the Centre of Research Excellence for seismic resilience and the Endangered Wooden Architecture Programme at Oxford Brookes University.
Hoete's team will work with Dr Jeremy Treadwell and Prof. Jason Ingham, University of Auckland head of civil and environment engineering. They will incorporate traditional Māori construction methods and endangered knowledge called mīmiro to build a prototype timber structure and test its seismic resilience on the full-scale structure.
"The origins of mīmiro can be traced back to the ships and strong sail lashing our ancestors used to travel across the Pacific," Hoete said. "They had a deep knowledge of building and creating strength and tension in structures, so we want to recreate those techniques that have been lost and use them to give our wharenui greater seismic resilience."
According to Hoete, there is only one known whare remaining in New Zealand built with mīmiro techniques, which is a Whakāta in the Okains Bay Museum on Banks Peninsula.
The team is working closely with Ngāti lra o Waioweka, who built the original Tānewhirinaki wharenui near Opōtiki during the 1860 New Zealand Wars. The wharenui was then destroyed in the 7.8 magnitude earthquake in 1931.
Precious carvings representing the iwi's ancestors were saved from the wreckage and were stored in a shed at the marae for nine decades.
Due to its age, the original timber had deteriorated and can no longer support the load of a new wharenui.
"So instead, we will design a new structure that will act like an outer whare, to which we will sensitively attach the original carvings to the inside of this new structure," Hoete said.