NZ construction costs rising at record-breaking pace | Insurance Business New Zealand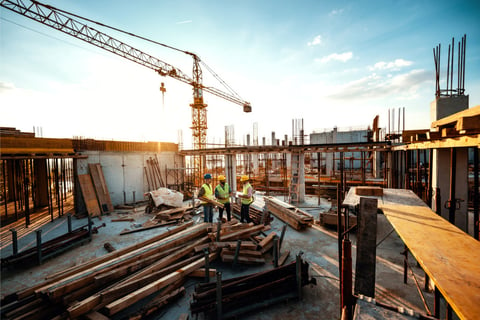 National residential construction cost pressures are continuing to grow at the fastest pace on record, according to CoreLogic NZ's Cordell Construction Cost Index (CCCI) for the second quarter of 2022.
The CCCI indicated that the cost to build a "standard" 200-sqm, three-bedroom, two-bathroom single-storey brick and tile house in Aotearoa rose by 2.6% over the quarter. This brought annual growth to 7.7%, the largest increase since the CCCI was initiated in late 2012.
Kelvin Davidson, CoreLogic chief property economist, said the latest CCCI figures further reflect that the construction industry is under immense cost pressures, with no end in sight for the short term.
According to Davidson, the indexed model of construction costs allowed for standard build times. He also noted that completion time frames are becoming longer lately, due to difficulties in procuring materials.
"This is the swiftest rise in the NZ CCCI we've seen in a decade, and I don't expect these price pressures to ease for at least another couple of quarters, given ongoing materials shortages and labour pressures," Davidson said.
CoreLogic identified several factors contributing to the continued rise in construction costs, such as higher timber and metal prices, labour shortages, and other overhead expenses.
The CCCI also noted that new dwelling consents have remained at around 50,000 annually. This is mostly driven by smaller dwellings, such as townhouses, which now equate to the majority (51%) of all new consents nationally – a record high. In Auckland, that proportion has surged above 70%, CoreLogic said.
Rising construction and materials costs have an effect on insurance coverage, as inflation could leave businesses and property owners underinsured. Some contractors have resorted to stockpiling materials to hedge against rising prices, but broker Crombie Lockwood recently issued a warning, as stockpiling could also have a negative effect on their insurance.
"Looking ahead, it wouldn't be a surprise if cost pressures get worse in the next quarter or two, potentially pushing up towards double-digit indexed growth, before they start to slow later as builders' workloads potentially ease off in 2023," Davidson said. "But we'd also be a bit more confident than in the past that the wider construction industry won't go from boom to bust."