NZ insurance leader of the year on what "we've only got ourselves to blame" for | Insurance Business New Zealand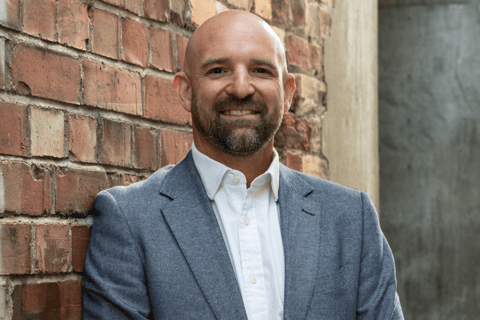 When Delta Insurance co-founder Craig Kirk (pictured) started his career more than two decades ago, he didn't think of insurance as an obvious path to take, let alone that he would one day be named New Zealand insurance leader of the year.
Humbled, honoured, and "absolutely" thrilled to have been recognised by ANZIIF (Australian and New Zealand Institute of Insurance and Finance) at the recent New Zealand Insurance Industry Awards, the group executive director for underwriting, however, shifted the spotlight away from him and turned it on the 60-strong Delta roster.
"I'm hugely grateful for [the recognition], but the way I think about it is you can't achieve anything without an incredible team – so, from my point of view, the incredible team that I have around me," he said. "So, while it's an individual award, for me it feels like a bit of a team award, because I wouldn't have been able to do without the leadership team around me at Delta and the broader team, actually."
Talking more broadly about the "amazing people that work in our industry," Kirk recalled how, nearly 23 years ago, he wouldn't even have considered working at an insurance company.
"I hadn't really contemplated insurance as something that I wanted to do, but talking to a recruitment agent and, in turn, going through the interview process at Zurich, it became quite clear that, actually, it sounded quite exciting, quite stimulating," he told Insurance Business. "The rest is history."
Kirk – who has worked in London, Sydney, and Auckland – went on to share: "I was able to develop relationships, both within the companies I was working with at the time and beyond, and realised that there are wonderful people in the industry that are really passionate about it. It's infectious and certainly rubbed off on me.
"Beyond that – certainly in specialty lines, financial lines space – it's very intellectually stimulating. You've got to use your brain, you've got to think laterally, and you've got to be prepared and able to problem-solve. All those things appealed to me."
"A bit of a shame for us as an industry"
Despite all the good things that Kirk can spew about the world of insurance, though, the Delta executive conceded that the industry has essentially fallen short when it comes to getting that 'we're an amazing sector' message across.
Kirk declared: "It's not an obvious, well publicised pathway, which is a bit of a shame for us as an industry… I think we've only got ourselves to blame, because I don't think we publicise the industry enough as a viable career path. And I know there's some good stuff going on, but we need to get better at it.
"Certainly, from our side, we've taken the approach of being quite proactive. We've got quite a successful track record on bringing graduates into the industry, and we've got relationships with a number of universities in New Zealand… Frankly, we need to do more of that; we need to raise the profile. I think it needs to be a collective effort across the industry."
Delta, which is only turning nine early next year, does look like it is doing something right, having won the underwriting agency of the year prize at the New Zealand Insurance Industry Awards for five straight years now.
"Right from the outset," highlighted Kirk, "we saw an opportunity in the market, and the opportunity was around providing better service and providing more innovative products and solutions. It was about creating meaningful relationships with our business partners and customers. I think it's all of those things [that made us win]. I think it's just consistently focussing on that, along with our underwriting discipline."
Meanwhile, aside from attracting young blood into insurance, Delta – a gold sponsor at next year's Women in Insurance Summit NZ – is also a keen supporter of women representation in the sector.
"The reality is that there still is a gender imbalance in the industry, rightly or wrongly, but we're really committed to supporting that positive change," asserted Kirk, whose camp supports women not only in insurance but also in entrepreneurial pursuits by backing organisations like GirlBoss. "We want to make a difference.
"Women are very well-represented across the industry, but I think there's a lack of women in leadership roles. I think that's the distinction, and I think that's where we need to really focus our efforts, to ensure that women have equal opportunities and they're encouraged and supported in being able to develop and progress into those leadership roles. I think that's where the effort needs to be."
The Women in Insurance Summit for New Zealand – backed by event sponsor Deloitte, gold sponsors Marsh and Delta Insurance Group, and coffee sponsor Look Good Feel Better – is taking place on February 28, 2023, at Hilton Auckland. Register now.