Delta Insurance Group COO: "It's all about trust and confidence" | Insurance Business New Zealand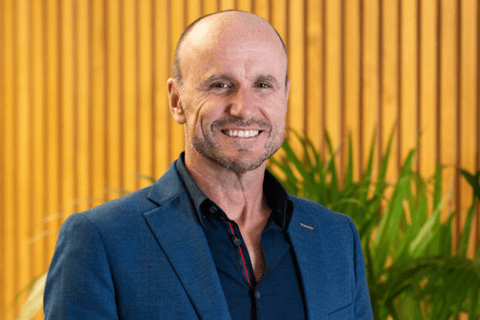 If anyone needs explicit proof of Delta Insurance Group's level of quality, the underwriting agency – in a first in New Zealand and Asia-Pacific – can now show a performance assessment (PA) granted by global credit rating agency AM Best. Here, chief operating officer Kent Chaplin (pictured) tells Insurance Business what this all means for the Lloyd's coverholder.
The only rating organisation that reviews delegated underwriting authority enterprises (DUAEs) who wish to be assessed, AM Best granted the Auckland-headquartered group an "excellent" performance assessment. It spans Delta Insurance New Zealand, Delta Underwriting Singapore, and Delta Property Insurance. Delta's Australian unit, which was launched just this year, isn't covered by the PA.
"The rating process is mandatory for insurers in New Zealand but not for underwriting agencies such as ourselves," noted Chaplin. "Rating for reinsurers and insurers gives the independent validation of an insurance company's strength and quality, essentially, and it's never been done for underwriting agencies before… I saw this as a way for Delta to be one of the first in the world to be given the equivalent of a rating that insurers get, which is called a performance assessment.
"So, we're not rated because it's not our capital, but we're given a performance assessment which assesses the quality of our business. We thought it would be very important to get this assessment for those who buy our policy, giving them the confidence in the quality of our financial condition, our controls, our governance, our underwriting capabilities, etc."
Read more: Delta Insurance refreshes personal cyber cover offering
Aside from excellent, AM Best's other categories for DUAEs are exceptional, strong, fair, and weak. The rigorous assessment process examines underwriting capabilities, governance and internal controls, financial condition, organisational talent, as well as depth and breadth of relationships. According to Chaplin, Delta is only the second globally to get an excellent assessment.
"It's all about trust and confidence," the COO told Insurance Business. "All of our insurance business comes through professional insurance brokers, and it's very important to brokers to assess the quality and the security of the carriers who are providing coverage for their clients. So, with us now having this performance assessment, we believe that this will give our brokers and our customers a great deal more confidence and certainty.
"Delta is the first underwriting agency in Asia-Pacific to receive a performance assessment. So, this is very important to us to be really a pioneer… We very much are at the vanguard or the forefront of doing the right thing for our customers and our business partners. We think it'll give our insurance partners in the Lloyd's market a great deal of confidence in our business and our model and our team of underwriting experts. It'll give us the ability to grow, and grow on the basis that we will be able to attract more capital, more capacity, more brokers, and more customers."
Chaplin – whose credentials include 14 years spent at Lloyd's and who was the insurance market's chief executive for Asia-Pacific – sees the performance assessment as a badge in terms of the way Delta conducts business.
Read more: Delta Insurance unveils digitised and automated renewal process
"Lloyd's has just under 4,000 underwriting agencies in the world that are approved to underwrite on behalf of the market, and we have four approved underwriting agencies within the Delta Group," highlighted Chaplin. "But in many parts of Asia-Pacific, the underwriting agency model is not that well understood by regulators, by brokers, by customers. Now, with the performance assessment, that will give us a platform to really promote the certainty of the underwriting agency model.
"But for us as a business, and with my role as group chief operating officer, the priority is to now move forward and use it as a platform to continually improve and continue to drive excellence in the business. Also, as a consequence of this, we can work with our capacity partners to look at new products and look at what's next… We will look to work with our business partners to increasingly innovate and provide the solutions our customers are seeking."
Set up in 2014, Delta currently insures more than 20,000 clients in New Zealand, Singapore, and Australia. The group is led by managing director and chair Ian Pollard, who described the AM Best performance assessment as a "hugely valuable" process for the growing eight-year-old business.