Senior leader on embracing insurance and asking the whys | Insurance Business New Zealand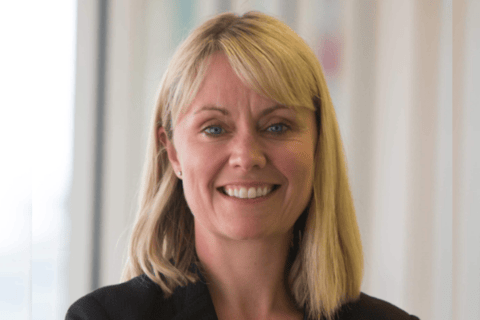 It was in 1995 – back when the industry was a "different world" in terms of leadership demographics – that Tanya Clews (pictured) began her insurance career as a claims handler in the UK. She has since moved to the land of the long white cloud and taken on senior roles, including her current position as claims partnerships and services head at Kiwi underwriting agency Ando Insurance Group.
Here, Clews offers a peak into her approach to team engagement, ahead of the Women in Insurance (WII) Summit in New Zealand where she will be part of a panel session on leading high-performing teams.
Logically, an effective business leader will have to believe in what their team is striving towards. In Clews' case, as an insurance claims expert, it is to be there for customers at claims time – a purpose that she's been passionate about from day one in Bristol.
Referring to her first stint in claims lodgement, Clews – a former dental nurse who wanted to become a hygienist and took on an insurance job with a view of supporting her further studies – recalled: "As silly as it sounds, I really, really enjoyed it. I loved the opportunity to support customers through the process, and it felt similar to the role that I'd been doing previously around helping people.
"Fortunately for me, or unfortunately for the dental industry, I learned fast and managed to progress quite quickly. And I just thought, 'Wow, what a career'. It was great. I was always learning, and it was always keeping me going. I'd always loved helping people, and that's why I enjoyed being a part of the insurance world, and even more so in that claims environment, because you're always there to help people in their time of need."
Having embraced the industry early on, Clews works to make her team successful, as a means of delivering the promise that comes with every insurance policy.
Team engagement
So, how does one become an enabler of performance? For Clews, who will talk more on the subject at the upcoming WII Summit, certain conversations are crucial to build strong trust with a team. Part of it is getting to know each member, their current capabilities, and what their personal aspirations are.
"As we focus on supporting those individuals to succeed and be the best that they can be, this leads to an amazing supportive culture and, ultimately, a high-performing team," the Ando executive told Insurance Business. "[It's important to] spend time with people on an individual basis.
"You talk about what makes a high-performing team, but also agreeing on an individual basis with your team members the goals that are going to be measured, so nothing should be a surprise. You sit down and you have those really good conversations and help people understand how this feeds into a wider business objective.
"Giving people that understanding of how they impact the success of the business, in my experience, has been a really good approach. Everyone buys into things more if they understand the 'why'… Sharing what the aspirations of the business are and how the employees add value to that on a daily basis – I think it's really powerful."
Equally important, said Clews, is knowing your team members' own 'why', while also looking after their wellbeing.
She declared: "You need to also understand the individual's 'why' as well. 'Why have you chosen to come and work here? What's your reason for getting up? And how can I help you do that as well?' It's really a two-way street.
"It's not just the performance, but it's also the wellbeing. That's really central to our business purpose, and ensures that we have people who have both good work-life balances and an empathetic approach to solving that customer need. If you get people that feel supported and they've got the care of the business around them, that plays out with them providing that to the customer."
Clews is among the panellists at the NZ leg of the Women in Insurance Summit. Backed by event sponsor Deloitte, gold sponsors Marsh and Delta Insurance Group, and coffee sponsor Look Good Feel Better, the WII Summit is taking place on February 28, 2023, at Hilton Auckland. Register now.