Tower looks back at FY22 | Insurance Business New Zealand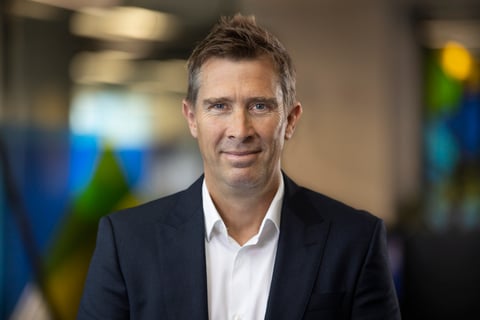 Tower Limited has released its annual report that not only looks back at the insurer's 2022 financial year (FY22) but also, for the first time, includes Tower's environmental, social, and governance (ESG) commitments, in accordance with the Global Reporting Initiative 2021 Standards.
"As the largest Kiwi insurer, Tower plays a crucial role in protecting New Zealand and the Pacific, contributing to their prosperity for future generations," stated the company. "Walking the talk authentically on sustainability is vital to ensure integrity and credibility. That means making sure the right foundations are in place and ensuring we are always thinking ahead.
"In 2022 we were pleased to launch Tower's first ESG strategy, which guides how we manage relevant environmental, social, and governance issues. This annual report is Tower's first step into sustainability reporting with the aim of continuing to improve our disclosures and performance."
Tower's ESG targets, which also span diversity & inclusion practices, include:
80% of all products being WriteMark-certified by end of FY23; 95% by end of FY25
Consistency in digital offerings across NZ and Pacific markets by end of FY23
A 21% reduction in carbon emissions over five years from 2020 base year
"The board approves our ESG reporting and monitors our performance through periodic updates from management," noted Tower in the 143-page document. "ESG governance is formalised through an executive-level steering committee which has responsibility for overseeing progress on our initiatives and monitors environmental and social risks.
"Our ESG performance is coordinated by the head of corporate affairs and sustainability, reporting to the CEO. The board and management will continue their focus on ESG governance and climate risks and opportunities by developing new policies and enhancing our governance framework in FY23."
The insurer also outlined how it is managing the impacts of climate change, the strategies for which include implementing a robust reinsurance programme and working towards a more sustainable future by supporting communities.
The financial year that was
Examining FY22, Tower said it was successful in navigating both local and global difficulties such as increasing large events, supply chain blockages, talent woes, and record inflation.
"We are pleased that the actions we have taken to address these challenges, combined with consistent growth and strong underlying business performance, are delivering results for shareholders," declared chair Michael Stiassny and chief executive Blair Turnbull (pictured) in their joint update.
For FY22, Tower's total dividends amounted to 6.5 cents per share. In March, $30.6 million in excess capital was returned to shareholders.
Meanwhile, Turnbull and Stiassny highlighted: "Our digitisation strategy has seen us make the process of purchasing and managing insurance policies and making a claim even easier on one simple online platform. We have also enhanced transparency of pricing and individual property risk with the introduction of our flood and earthquake risk rating tool.
"Digitisation of our Pacific business continues at pace, and we are now operating on one core platform across New Zealand and the Pacific, leading to further improvements in efficiency and competitiveness."
In the financial year ended September 30, the insurer also completed its strategy of acquiring legacy insurance books from banks and migrating them to Tower Direct, while at the same time attracting new partners to Tower's partnerships business.
"We are committed to providing products that meet our customers' needs, offering insurance services that are as affordable and accessible as possible, and increasing the number of people with appropriate insurance," declared Tower, which pointed out that reliance on aid in the absence of the right cover creates unnecessary uncertainty and can mean longer recovery.
How was the past financial year for your business? Share in the comments below.