Events insurance specialist "excited to kick on" with NZ at orange | Insurance Business New Zealand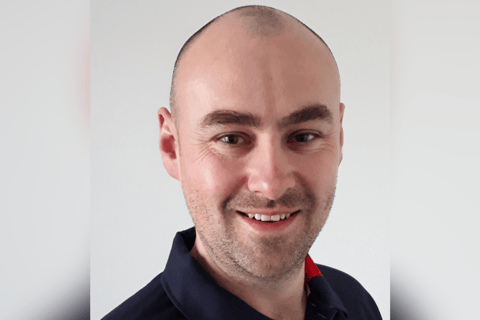 New Zealand shifted to the orange COVID-19 Protection Framework setting at 11:59pm on April 13 – a move that EventCover underwriting manager Stuart Hartley (pictured) believes will present a "massive advantage" for indoor events.
Under orange, there are no indoor capacity limits. Bars and restaurants, for instance, are allowed to fill up, with the lifting of the seated and separated rule for hospitality venues. Everyone, however, is still reminded to be cautious.
For Hartley, the easing of restrictions is a positive development, especially in the world of business events.
"Moving into the orange setting is going to have a massive advantage for indoor events, obviously with the removal of the limits there," the events insurance specialist told Insurance Business. "That's going to be huge for the business event sector. Also, outdoor events can continue with no limitations.
"Now we're going to see a lot of professional conference organisers really start planning those events… We're working quite closely with the business event sector, and it's a real turnaround from last year or so. It's good to see, because obviously the last couple of years have been quite painful for the industry."
Hartley went on to highlight that while there remains, to his knowledge, zero capacity for pandemic-related cancellations, the industry continues to provide protection against all the other risks.
He told Insurance Business: "The major exposures in New Zealand will always be adverse weather, natural disaster, and damage to venues. So, we're still working with all our clients and all our brokers in respect of events. And we are seeing the industry look to the future. So, a lot of events are being planned for the summer.
"With the borders now open, obviously Australians can now travel to New Zealand. So, there's quite a lot of positivity in the industry at the moment. With that aspect of fear hanging over still, but we're seeing quite a lot of positive movements in respect of the events that are being planned for the remainder of this year and for early 2023."
Read more: The insured peril that was available but nobody asked about
As for COVID-19 cover, Hartley said "there's not much we can do" on that front.
"There's still no movement, really, in respect of getting any coverage," noted the underwriting manager. "It's still a pretty straightforward exclusion across the board. Still no markets are writing it, but that may change in the future.
"No contingency markets, certainly out of Lloyd's, have started to write communicable disease or coronavirus cover. There's been a few overseas markets who have looked into it on kind of a case-by-case basis, but, as far as I'm aware, there's still nobody who's providing any capacity whatsoever for cancellation due to COVID."
He stressed: "Everything other than COVID, we're still able to underwrite; we're still able to provide capacity. The government stepping in, in respect of the schemes, is kind of filling that gap."
Hartley was referring to the Arts and Culture Event Support Scheme and the Events Transition Support Payment Scheme (ETSP), both of which have been extended. The latter, for instance, now includes business events with at least 200 attendees.
"The ETSP has provided sufficient certainty to incentivise many large-scale events to go ahead and continue organising events over the 2021/2022 summer period," stated the Ministry of Business, Innovation & Employment previously. "The scheme is now extended for eligible events, including business events, scheduled to begin between April 04, 2022 until January 31, 2023."
Meanwhile the Arts and Culture Event Support Scheme will now cover new and recurring events from June 15 to end of January next year. Before, events were only covered if they were already planned before the country moved to red in January.
Without the availability of commercial insurance as far as COVID is concerned, Hartley said these scheme extensions are greatly received by event professionals.
"From our perspective," Hartley told Insurance Business, "we've just been ready and waiting to continue. We've been keeping close conversations with the industry across the last couple of years, just making them aware of what's available. All the previous perils, which were all the risks to events, haven't gone away.
"There's still the exposure to damage to venues, the exposure to outdoor adverse weather events, and things like that. So, it's just making sure that the industry is aware of what is available, what isn't available, and how to transfer that risk across to ourselves. It's just been a lot of conversations, a lot of learnings, but we're excited to kick on, really."