Kiwis now more wary of international travel – Tower survey | Insurance Business New Zealand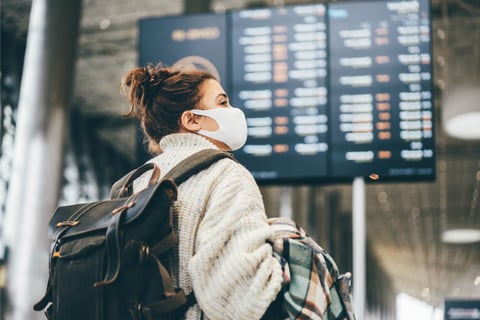 After two years of closed borders, New Zealanders can freely travel overseas again in 2022. But COVID-19 has changed how many Kiwis think and feel about international travel, according to a survey by Tower and Pureprofile.
The survey found that 75% of Kiwis feel international travel is dangerous, or they feel nervous, anxious or hesitate at the prospect of flying overseas. However, despite the wariness, 70% said they still consider travelling overseas this year.
Michelle James, managing director of Tower, said Kiwis are motivated to travel abroad to see their friends and family members.
"After two years of travelling within our borders, Kiwis are now deciding international travel plans based on vaccination rates, mask wearing policies and local case numbers," James said. "While many are nervous, the pull of seeing loved one looks set to get Kiwis offshore again. Nearly a third of all Kiwis want to go overseas to help friends or family. Then, in total, two thirds of Kiwis told us visiting friends and family is their favourite travel experience."
When asked what Kiwis were looking for in their next travel destinations, 68% said they were looking for destinations with high vaccination rates, 62.2% said low COVID-19 case rates were important to them, and 45% said they were prioritising destinations that require people to wear masks in public.
However, Kiwis remain cost-conscious, as cost was the most important consideration when planning their next trip at 82.1%, ahead of safety at 70.1%.
Regarding travel insurance, travellers were focused on finding insurance that covered overseas medical and incidental hospital expenses (92%), accidental loss or damage of possessions (79%), unforeseen cancellation costs and loss of deposits (78%), travel disruptions or delays (72%), and epidemic and pandemic disease (57%).
"Travel is in our DNA, and we know that before the pandemic more than 80% of Kiwis usually took out travel insurance when they went overseas," James said. "It wouldn't surprise me if we see this number go up a bit, but it'll be important to understand exactly what you are covered for."
However, Tower reiterated that insurers will not cover any expenses arising from governments' actions to combat the pandemic.
"It is also important that customers understand that there is no cover for claims arising from lockdowns, changes in government alert levels, quarantine, and mandatory isolation that applies generally or broadly to some or all of a population," James said. "So, if a lockdown occurs in New Zealand or wherever you are internationally, you will not have any related expenses covered nor be able to be repatriated and come home, care of your insurance policy."