Tower CEO Blair Turnbull: "With challenges come opportunities" | Insurance Business New Zealand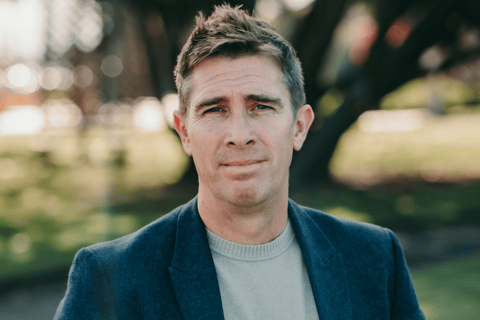 As the pandemic-stricken world continues to face uncertainties, New Zealand insurer Tower is busy making its own changes – all for the better, with relatively new boss Blair Turnbull (pictured) leading the charge in turning difficulties into prospects.
"2021 was a challenging year for the New Zealand insurance industry, characterised by a marked increase in large weather events while also dealing with pandemic-induced inflationary pressures resulting in increased claims costs," noted Turnbull, who joined Tower in 2020 from Aviva in the UK.
As of December 22, 2021, as reported by the Insurance Council of New Zealand, weather-related insurance costs stood at a record high $304.9 million. The insured losses correspond to 16,233 claims spanning house and contents, commercial, business interruption, marine, motor, and other.
"The industry will continue to experience impacts from these challenges in 2022, as insurers and customers alike adapt to these external changes," said the Tower CEO. "However, with challenges come opportunities, and at Tower we are moving quickly to mitigate these issues through the likes of risk‐based pricing for inland flooding.
"One important part of this was the launch of a new tool that gives homeowners an individual home rating for their flooding and earthquakes, which is part of our commitment to helping customers better understand the wider risks and perils linked to their homes."
In November 2021, the Auckland-based insurer unveiled a new flood pricing model, which was developed with analysis from Risk Management Solutions and other data sources.
Read more: Tower revamps pricing model with flood risk ratings
The detailed modelling investment allows Tower to match insurance premiums to risk with greater accuracy.
"This is a pricing model that we've seen implemented effectively overseas in countries such as the UK and is a model that people are well accustomed to with other assets such as motor insurance," highlighted Turnbull when the flood ratings were introduced.
In his latest interview with Insurance Business, meanwhile, the AXA and AIA alumnus asserted: "Our investments in digital and data has enabled us to respond rapidly to address the external challenges we've seen [in 2021].
"We're now working with more than 25 external partners including Microsoft, EIS, FRISS, Amodo, and Ushur to utilise more than 1.7 billion data points to improve customer outcomes and make better underwriting, pricing, and product decisions."
With the help of FRISS, for instance, Tower is automating the process of detecting genuine and suspicious insurance claims in real time. The goal is to further speed up claims screening while at the same time enhancing accuracy.
"Tower's forward strategy is to continue to leverage our technology, customer, and partnership capabilities to support growth and operational efficiencies," said Turnbull.
"Using the insights from our data to understand our customers' needs better, we'll continue to develop innovative products that deepen our relationships with customers, improve revenue, and increase retention."
Read more: Tower, Allianz Partners team up to provide pet cover
Also, according to the insurer's boss, Tower is finding "the best people to partner with" to boost the company's offering and deliver services in better and more efficient ways.
Moving forward, the CEO has several things he looks forward to, not only within Tower but also more broadly for the industry.
"We're excited to offer a world-class digital and telephone experience through My Tower, for all our customers across New Zealand and the Pacific," said Turnbull, whose camp now fully owns Samoa-headquartered subsidiary National Pacific Insurance.
"In the Pacific Islands, we're launching the region's first fully digital insurance solution, including a new parametric insurance product, which we'll pilot [this year]."
He added: "We're also bringing new, innovative offerings to meet the changing needs of our customers. In New Zealand, we partnered with Allianz to launch new pet and travel products while also supporting safer driving through our GoCarma app."
GoCarma, which uses Bluetooth technology to score a driver's performance, is available at no cost to anyone in New Zealand. As of December 2021, it had recorded more than 10.5 million kilometres of driving since its 2020 rollout.
Meanwhile, more broadly, Turnbull wants to see the New Zealand insurance sector unite in addressing crucial issues.
"As an industry," he told Insurance Business, "I hope we will come together around key topics such as climate change, as this is critical to New Zealand and the Pacific's long-term success and, ultimately, survival."