American Club offers results at virtual annual meeting | Insurance Business New Zealand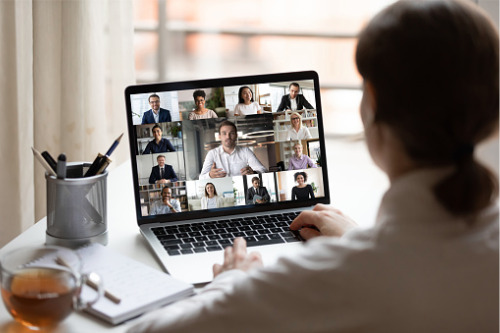 The American Club held its first-ever virtual annual meeting last week, a move made necessary by the COVID-19 pandemic. Members were told during the meeting that the club had made solid progress across all business lines over the previous year, with 2020 also starting on a positive note.
The American Club saw a modest growth in tonnage in 2019 despite headwinds for the shipping and insurance sectors, although income remained flat. However, the club's fixed premium facility, Eagle Ocean Marine (EOM), aimed at the operators of smaller vessels in local and regional trade, continued to expand its market share and revenue "while maintaining respectable profitability," the company said. "Year-on-year premium growth had been in excess of 10%, while the facility's cumulative combined ratio remained below 80%.
American Hellenic Hull, the American Club's hull and war risks underwriting subsidiary, also had a good 2019, with rising revenue and profits driven by higher levels of market pricing. The growth momentum continued into the early months of this year. American Hellenic Hull's results as of the end of May indicated a year-to-date combined ratio of over 90%, largely driven by an increase in rates on renewing business.
The club's investment portfolio posted a 10.6% return over the 2019 financial year. This, combined with a 48% increase in net premium and assessments and a 6% reduction on management overhead, contributed to a year-end increase in the club's GAAP reserves of 20% and a rise of 18% in statutory surplus.
"2019 brought both challenges and opportunities for the American Club and its related businesses," said Joseph Hughes, chairman and CEO of Shipowners Claims Bureau, the club's managers. "Attritional claims remained stable, but larger exposures continued to rise. Premium pricing strengthened across all insurance lines. Premium pricing strengthened across all insurance lines. Investment earnings were the best for a decade. Difficult decisions to levy calls on earlier years were made to ensure continuing balance sheet strength. Loss-prevention initiatives multiplied. The management team was strengthened through the acquisition of new, and redeployment of existing, professional talent. Both Ocean Eagle Marine and American Hellenic Hull performed conspicuously well.
"The COVID-19 pandemic over recent months has generated an unprecedented mobilisation of management resources, geared to entirely new ways of working, to secure unimpaired service to our stakeholders," he added. "Despite the exigencies of the present, my colleagues and I look forward with optimism to the many opportunities for future growth and development which will gain further momentum when normal conditions return."