Insurance leader to claimants: "Ensure you and your whānau are safe first" | Insurance Business New Zealand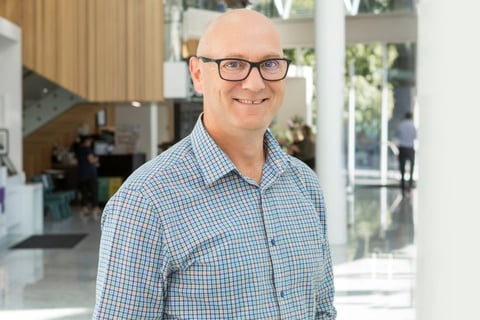 IAG New Zealand, which launched its wild weather tracker in April, is telling AMI, NZI, and State Insurance policyholders not to rush making a claim amid this week's wild weather and only do so when they've safely assessed the damage to their properties.
In a 3:02pm update on Monday, the MetService said: "Thunderstorms are expected about southern and western parts of the North Island. These thunderstorms are forecast to bring heavy rain, hail, strong squally wind gusts, and possibly some small tornadoes about coastal areas.
"From coastal Waikato to Horowhenua Kapiti Coast, including parts of the Tararua Range, there is a moderate risk some thunderstorms may become severe… These severe thunderstorms could bring large hail greater than 20mm in diameter, damaging wind gusts in excess of 110 km/h, and possibly one or two damaging tornadoes near the coast."
On Wednesday (June 15), west to southwest gales are forecast to affect central parts of New Zealand and the lower South Island. Southern Hawkes Bay and the Tararua District, as well as coastal parts of Clutha and Dunedin, are expected to experience severe gales. Meanwhile showers are anticipated to persist in the southern and western areas through Wednesday and Thursday.
"AMI, NZI, and State Insurance are here to help customers affected by the wild weather that is impacting much of the country," declared executive general manager for claims Wayne Tippet (pictured). "As of 1pm this afternoon (June 13), we've already received 356 claims, with more likely to follow as our customers are able to assess the damage.
"These are largely concentrated in the Wellington region and involve homes and properties. Many of our customers in this area are reporting damage to their roofs, fences, and windows as a result of the high winds and mini tornadoes which swept through Kāpiti. We have also been seeing instances of landslips as well as surface flooding in areas affected by heavy rain."
At the same time, the claims EGM took the opportunity to urge everyone to stay safe and keep up to date with both the forecast and the latest Civil Defence advice.
"Ensure you and your whānau are safe first," advised Tippet in a statement sent to Insurance Business. "There is no hurry to make a claim, but as soon as you're able to let us know about any damage to your property, the sooner we can help – especially if your home becomes uninhabitable or we need to arrange temporary accommodation for you, your family, and your pets.
"Be careful not to return to your home or business until it's safe to do so and avoid anything that could potentially cause more damage. If your roof has been damaged by strong winds, hail, or debris, please don't risk your safety trying to inspect or repair the damage, but please let us know if you need us to arrange urgent repairs to make your home or business watertight and safe."
Read more: Aon on insurance broker's role in disaster resilience
The IAG leader also stressed that, while it's fine to start cleaning up to prevent further flood damage, it's best to treat flood water as if it's contaminated with sewerage, and so the use of heavy-duty gloves and boots, as well as face masks, is highly recommended.
"If water has entered your home or business," he added, "turn off the power at the mains and ensure an electrician has checked the power supply before turning it back on. If your home or business is without power, you should turn your appliances off at the wall in case of a potentially damaging power surge."
According to Tippet, the quickest way to lodge an insurance claim would be via online means. Insureds, however, are not prohibited from calling if they wish to speak to someone. In the case of NZI policyholders, their respective brokers should be the first point of contact.
Earlier this year, IAG New Zealand chief executive Amanda Whiting called for greater infrastructure investment in response to severe weather becoming more frequent and more damaging.
"Insurance is here to support Kiwis when things go wrong," asserted the CEO, "but there's so much more we need to be doing to keep New Zealanders safe from the impacts of natural disasters. Insurance is one component of this solution. It is not the full answer.
"The most important thing we can do is to ensure people are not in harm's way. Avoiding the impact on lives and people's wellbeing must be the priority. This requires greater investment in infrastructure and other solutions that either protect people or move them out of harm's way. We are working closely with the public sector to help achieve this."