Aon on insurance broker's role in disaster resilience | Insurance Business New Zealand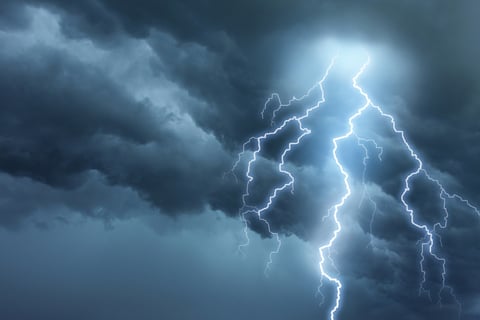 "Few and far between" wouldn't be the phrase to describe the natural disasters that are hitting New Zealand with increased severity and frequency – and in a country that is prone to a range of these hazards, Aon says catastrophe modelling is of extreme importance. Similarly, insurance brokers have a crucial role to play if insureds are to be resilient.
As cited by Aon in its 2021 Weather, Climate, and Catastrophe Report, the aggregate insured loss from the 10 catastrophe events in New Zealand last year was "well above" the long-term average for NZ, which does not include losses from earthquakes.
In terms of weather perils, 2021 was the costliest insured loss year for the country since 1968 – the year that the Insurance Council of New Zealand Te Kāhui Inihua o Aotearoa (ICNZ) started keeping records.
ICNZ reported that 2021's total extreme weather-related insurance costs amounted to $324.1 million. The sum spans the Canterbury southwards rain and hailstorm, Canterbury flooding, South Auckland tornado, North Island (excluding Wellington) floods, upper South Island floods, Wellington floods, West Coast flooding, West Auckland flooding, South Island windstorm, and Gisborne floods.
For Aon, insured losses caused by some natural hazards – not just in New Zealand but in general – can be reduced by improving the resilience of the built environment.
"As only a proportion of the built environment is exposed to bushfires, floods, or typhoons and cyclones, this 'at-risk' proportion can be focussed on for improvement," stated the insurance broker in its report. "Cost-effective resilience measures for other severe weather perils such as thunderstorms (hail) and common synoptic storms (low pressure systems) that can impact anywhere remain a challenge."
Peter Cheesman, head of Asia-Pacific analytics, reinsurance solutions at Aon, pointed to the significance of quantification and catastrophe modelling.
He told Insurance Business: "Catastrophe modelling is extremely important, as it acts as a means of quantifying risk that then enables risk bearers such as insurers to buy adequate levels of reinsurance or other financial protection to facilitate adequate capital to pay claims after severe events.
"Despite its history, there are not really enough events in the past to base any of this analysis on experience, so these models enable stimulation of thousands of events to assess potential financial loss."
Read more: Aon reveals nat cat insured losses for 2021
So, what does a broker do with all that information?
"A broker's role," asserted Cheesman, "is to demonstrate how risk is reduced through any resilience measures in terms of the financial impact, which means financial cover can be reduced either in total amount or cost. For instance, we can demonstrate the financial impact of building a flood defence or improving building codes, for example."
In Aon's view, the insurance industry is well placed to promote education and awareness in terms of extreme weather risk, associated costs, and resilience measures.
Cheesman went on to tell Insurance Business: "The role of the broker is also to make sense of the varied modelled views of natural hazard risks that come out of different catastrophe loss models. The philosophy of the 'wisdom of the crowd' is widely used in broking natural catastrophe risk – that is, an informed average of a large ensemble of independent models is a better view of risk than that of any single model."
Meanwhile, according to Greg Carbin – branch chief of forecast operations at the US agency National Oceanic and Atmospheric Administration (NOAA) – there is a critical need for improved projections of how the climate will change on more granular, regional scales and over the next decades.
"This will improve climate projections to better inform regional and local adaptation and resiliency planning for infrastructure, natural resource management, food production, finance, national security, and other sectors," he wrote in a section of Aon's separate 2021 Weather, Climate, and Catastrophe Insight.
The ultimate goal, said Carbin, is to provide science and service in the form of actionable data and information that will help solve the climate crisis.
"From extreme rainfall and tornadoes, to high winds and extreme temperatures, meteorologists remain alert to these hazards seven days a week, 24 hours a day, and 365 days a year," declared the NOAA executive. "This information is critical to resilience-building, national security, economic vitality, and the protection of life and property."