Levin tornado claims top $8 million | Insurance Business New Zealand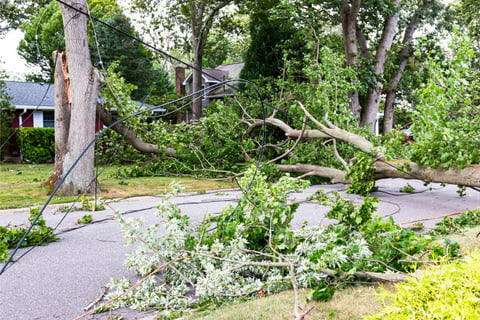 Less than two months after a tornado ripped through Levin, insurance claims from affected small-town residents have reached $8.1 million, with provisional data showing 807 claims for damage.
Five hundred and thirty-two of the claims filed were domestic, with the average domestic claim just over $12,000. Another 184 claims were for vehicles at an average claim of $4,2000. Eighty-six claims were commercial, two were for business interruption, and three remained uncategorised.
"Given the average cost of claims, especially for people's homes and vehicles, and that damage can seemingly come out of nowhere, this event really does underline the importance of insurance," said Tim Grafton, ICNZ Te Kāhui Inihua o Aotearoa chief executive.
This is the latest in a series of tornadoes that hit Horowhenua and Kapiti in recent months. The wild weather destroyed numerous houses and businesses. Hail caught up in the tornado damaged livestock and ruined feed, NZ Herald reported, and some homes were rendered uninhabitable, forcing whanau into temporary accommodation.
"While there have always been tornadoes, they seem particularly unusual in Horowhenua but reflect the type of weather we can expect to see more of as a result of climate change," Grafton said. "A warmer atmosphere is more … capable of holding more moisture, which can give rise to more extreme weather such as storms and related phenomena such as tornadoes."