Marlborough and West Coast flood a "major event" - ICNZ | Insurance Business New Zealand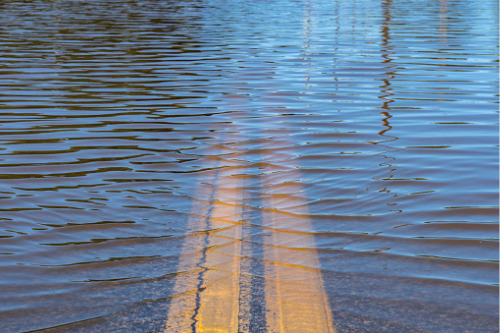 Residents are facing another night in emergency accommodation following the West Coast and Marlborough flooding, and the Insurance Council of New Zealand (ICNZ) is saying that the severe weather has left New Zealanders with a "lengthy clean-up."
ICNZ chief executive Tim Grafton told Insurance Business that this latest flooding is being classed as a major event, and that the bulk of claims is expected to come in over the coming week as the damage is assessed.
"The flooding is most acute on the West Coast where large numbers of people have been evacuated, as well as in some areas of the Marlborough region. We've had claims come in through the North Island as well," Grafton said.
Read more: Sea level rise will cause "more frequent disruptive events"
"There has been a particularly significant impact for those in Westport, where pretty much half of the town had to be evacuated. People have only just started to go back to their properties over the last 24 hours, and some people still have restrictions on being able to return to their homes.
"We expect to see claims start coming in over the next few days and weeks."
ICNZ urged affected customers to get in touch with their insurers as soon as possible, and to ask about any temporary accommodation benefits that may be included in their home and contents policy.
It confirmed that customers will now be dealing exclusively with their insurer for all claims under the new insurer-EQC partnership, which covers damage to residential land within eight meters of the home caused by flooding or landslips.
Read more: Canterbury flooding now classed as a one in 200-year event
This is the second severe flooding event of the year, and Grafton said that as the effects of climate change increase, we can expect to see more frequent and disruptive weather events.
"We've experienced two very extreme events," Grafton said.
"The current event is clearly something which hasn't been seen on the West Coast for decades, and the flooding that occurred in Canterbury earlier last month was on a scale that some likened to a one in 500-year event, so that was extreme.
"We have said on many occasions that we can expect more extreme weather events more frequently with climate change, and we're starting to see that pattern emerge."