Crombie Lockwood dissects EQC cover changes | Insurance Business New Zealand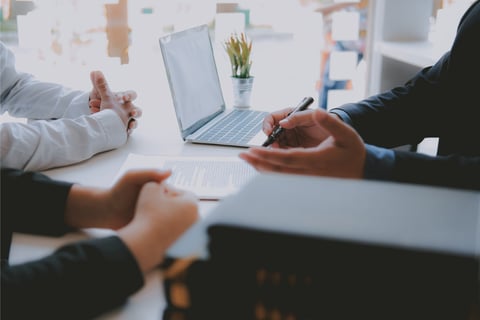 Property owners' natural disaster insurance costs can either increase or decrease depending on location due to the new EQC insurance scheme, according to Crombie Lockwood.
In its latest quarterly update, the brokerage analysed the new EQC cover cap and levies that took effect on Oct. 1. The maximum amount for insurance for natural disasters (such as earthquake, tsunami, volcanic eruption, hydrothermal activity, and natural landslip) increased from $150,000 to $300,000 (plus GST). The new level of cover will apply to all qualifying new or renewing insurance policies from Oct. 1 onward. For in-force policies, the new level of cover will only take effect once the policy is renewed. The corresponding maximum annual levy increased from $300 per unit to $480 per unit (plus GST).
EQC Minister David Clark said that the higher EQC cap is to ensure that "private insurance cover remains available and affordable." Clark also said that the government, through the EQC, will take on greater risk, so he expects to see insurers reflect this in their pricing for residential property insurance from October onward.
According to Crombie Lockwood, the government's expectation that the change will lead to lower premiums shows a clash between the community model used by EQC and risk-based models used by private insurers.
Under EQC's community pricing model, the price of EQC cover is applied equally across region and construction type. On the other hand, commercial insurance companies use risk-based pricing, where the premiums they charge reflects the perceived exposure of each individual risk, Crombie Lockwood said. Seismic models show that earthquake risk is higher in regions such as Wellington, Hawke's Bay and Canterbury, which means that insurance companies will charge higher premiums for earthquake cover in these areas.
Crombie Lockwood illustrated two potential scenarios for changes in natural disaster insurance costs. Two properties, one in Auckland and one in Wellington, both have total replacement costs of $1 million each.
For the Wellington dwelling, the owner's overall cost to be insured decreased from $5,825 to $5,030 under the new EQC cap. This is due to lower share of natural disaster cover provided by the private insurer. However, for the Auckland dwelling, the owner's overall cost to be insured increased from $640 to $760, as the private insurer charges a lower premium, as Auckland is deemed to have generally lower seismic risk than Wellington.
"As the EQC changes only affect one component of the insurance premiums (albeit a large one for high seismic areas) the overall effect on insurance costs for dwellings post Oct. 1 will vary according to the circumstances of individual policyholders," said Mark Jones, chief broking officer of Crombie Lockwood.
"We recommend discussing the changes with your broker, who can estimate the impact of the changes on the cost of your insurance cover so you are aware of the financial implications," Jones said. "This information will also assist with budgeting if the cost could be significantly different from the amount you currently pay."