"There's just an unwavering focus on risk" | Insurance Business New Zealand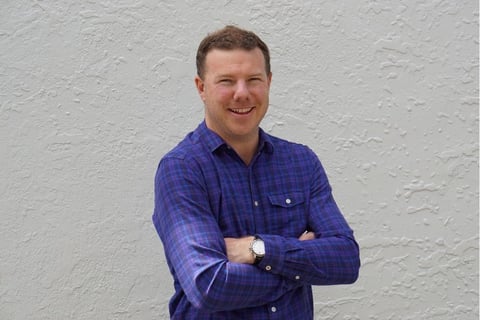 With natural disasters only poised to become more frequent and severe due to climate change, the focus on risk and insurance has rarely been more pronounced than now. Here, initio chief executive Rene Swindley (pictured) shines a spotlight on what's happening in the domestic insurance space in New Zealand amid the current environment.
"It's not uncommon compared to the rest of the world – underwriters are very conscious of what they're taking on at the moment," Swindley told Insurance Business. "So, there's just an unwavering focus on risk. And then, naturally, we're seeing price changes across the market and an upward trend as well.
"You've always had capacity issues in the commercial sector, on high-risk buildings and buildings with certain occupation classes in them. But the domestic space, or house insurance, ever since the Christchurch earthquakes in 2011 and more recently Wellington, [there have been] major capacity issues in those higher natural disaster risk areas."
The CEO believes the above will continue to be an issue for insurers, simply because they need to pass the risk on to reinsurers who are "very conscious" of the island country's higher exposure to catastrophes.
"This is a concerning thing because, ultimately, insurance is there as a social good," asserted Swindley, who co-founded New Zealand Underwriting Agencies Council member initio with chief technology officer Sam Brook in 2011. "So, it's a balancing act between continuing to serve everybody regardless of their risk.
"And under that theory, which is the original theory of insurance, you have cross-subsidisation – lower risk people subsidising higher risk people to a certain extent. So, that theory runs into a competing theory around risk-based pricing, [in which] the end user needs to pay exactly the premiums and get the terms that are associated with that risk."
He continued: "If you go too far that way into pure risk-based pricing, you run the risk of having people in the community not being able to obtain insurance for certain types of properties."
Swindley, whose Waikato-based business specialises in providing house insurance online, also conceded that, in reality, it's the prerogative of the underwriter to take on risk.
"In the New Zealand market," said the chief executive, "there are still, at its core, underwriters that recognise the community and social good that insurance performs, but I think the overwhelming trend is this move over to risk-based pricing.
"So, you end up with these high natural disaster areas like Wellington, for example, and people in certain parts of those communities finding it very difficult to get insurance at a reasonable price. And then you've also got the coastal issue."
Read more: Vero lifts the lid on Cyclone Dovi claims
He stressed: "So you've got coastal erosion, storms, and just lower-lying coastal areas. And I think the next 10 years is going to be very interesting because all the international mapping points to increasing severity of weather events and rising sea levels. If you combine those two things and certain coastal properties, it is concerning."
As previously reported by the Insurance Council of New Zealand, weather-related insurance costs as of December 22 last year amounted to $304.9 million, with losses spanning house and contents, commercial, business interruption, marine, motor, and other.
Meanwhile, aside from the balancing act that providers are finding themselves having to do, Swindley cited the issue of transparency, as well.
"We've taken a bit of a lead on risk-based pricing and developed a technology internally at initio which we call 'locatio'," he told Insurance Business. "And what locatio has done is latitude-longitude map every single property in New Zealand, and so we can go down to a very granular detail on individual properties.
"Using a lot of risk data out there, we can assess things like land stability, earthquake risk, flood zones, and we can provide feedback to the customer. We can client-face this information and actually give the customer that feedback on how we're underwriting their property."
In a situation where clients are struggling to get coverage, it is Swindley's view that they deserve to know the 'why' behind the refusal or exclusions.
"I think the customer wants to understand more about their insurance; they want to understand how the pricing has been arrived at; they want to understand why or why not you're providing insurance for their property," pointed out the insurance boss, who is also a co-founder and director at broker Frank Risk Management.
"Remember, many customers get told 'no' in this current environment or they get told, 'We will do this but under certain conditions', and so it's really important for us, as a business, to provide as much of that transparency to the client."