Tower revamps pricing model with flood risk ratings | Insurance Business New Zealand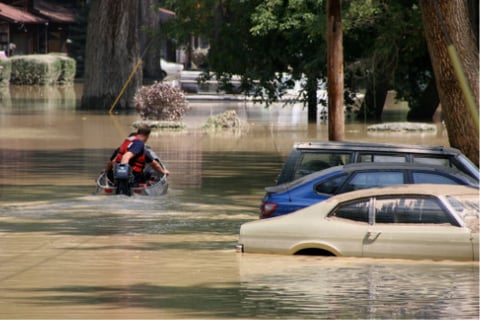 Tower has announced that it will share its flood risk ratings with its customers and the public and will use the data it holds to better match flood premiums to risk.
The data is a product of Tower's investment in detailed modelling showing the risk of flooding from rivers and rain for residential areas across New Zealand. The models were developed in cooperation with international catastrophe modelling firm RMS, using data from the National Institute of Water and Atmospheric Research, Land Information New Zealand, local and regional councils and the Insurance Council of New Zealand.
Tower said its efforts are part of its commitment to give its customers a better understanding of their risk profiles, especially with New Zealand being identified as the world's second-riskiest country in terms of natural disasters by the Lloyd's of London Insurance Risk Index Report.
Customers will be given a low, medium, or high flood risk rating for their home, reflecting the likelihood of being affected by a flood and the estimated cost of replacing or repairing of flood-related damage.
Tower said this will result in a reduction in the flood risk portion of the premium for almost 90% of its customers, at an average of $25 per policy. Around 10% of customers are expected to see an increase in this portion of their premiums, calculated at less than $50 annually for a majority of customers.
"Ninety per cent of Kiwis told us that access to flood risk data about a house they are looking to buy may change their thinking about the property in some way," said Tower CEO Blair Turnbull. "We also know that only one in three Kiwis feel very confident that they have the right level of insurance for their current house to cover the risk of flooding by waterways and rainfall. We want to share this information with customers about their properties so they can make informed decisions and understand their insurance needs and premiums better."
In addition to fire and earthquake levies collected on behalf of the government, property insurance premiums are divided into multiple parts for various risks, such as damage caused by fire, general accidents, burglary and weather events. Each of these parts is apportioned based on what insurers know about a customer's property and risk. According to Tower, the new flood risk score will allow it to match premiums more accurately to risk.
"As a Kiwi insurer, we are acutely aware of the climate risks faced by New Zealand," Turnbull said. "The launch of this model is aligned with Tower's commitment to a sustainable future and being more open and transparent around insurance and risks associated with climate change. Helping customers better understand the breakdown of their insurance premium is important. We believe that risk-based pricing is a fairer way to structure insurance to ensure that customers don't pay for risks they don't have."