Why insurers should expect higher losses | Insurance Business New Zealand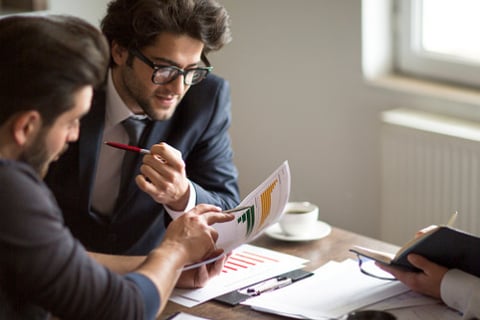 Insurer losses as a result of natural disasters and weather events have been steadily increasing over the past several years, and 2020 was the costliest year to date, with insurers paying out an annual record of $248 million for the 12 months to December.
As the impacts of climate change become more apparent, it doesn't look like this trend is going to be slowing anytime soon. 2021 has already proved a costly year for flood damage, and the tornado that ripped through the Auckland suburb of Papatoetoe in June has already become the costliest tornado event on record, with ICNZ figures showing a total of $32 million paid in claims.
This year, insurers have also paid out over $85 million for the July flooding in the West Coast, $46 million for the Canterbury flooding, and $15 million for the July Wellington floods. ICNZ figures show a total of almost $200 million paid out in natural disaster claims so far in 2021, and with just over two months to go until the end of the year, that figure may still increase.
While the frequency of natural disasters is increasing, Tower Insurance chief underwriting officer Ron Mudaliar said that insurer losses would still increase over time, if disaster frequency remained the same. He said it was vital for insurers to address these expected loss levels in the near future, and to do more to incentivise a transition into a low-carbon economy.
Read more: EQC partners with eight insurers on natural disaster claims
"We're already seeing an increase in storms and floods in New Zealand, and that's a trend we're also seeing right across the world," Mudaliar told Insurance Business.
"At Tower, we currently gather information from international providers like RMS, who are global information experts on natural catastrophe risk modelling and disaster management."
"But one thing to note is that the asset value in New Zealand is increasing - there are more homes and more cars, and that's constantly on the rise," Mudaliar explained.
"So the impact on the insurance industry will also be greater as time goes on. Even if we did have the same amount of events, the number of losses from those events will still rise, because there are more assets to cover.
"I think we absolutely have to be serious about the fact that those losses will increase, and we have to cater for that and understand and explore how we deal with that. We certainty can't ignore it."
Tower Insurance has recently been putting more focus on incentivising customers to make their assets more eco-friendly, from adding benefits for 'green construction' to looking at ways to encourage more electric vehicle (EV) purchases.
Mudaliar said that tackling the issue of climate change needs to start at home, and said that insurers have a significant part to play in the ongoing transition.
"It's the idea that you need to start by doing something in your own back yard, whether that's around sustainable products and building, or the emission of CO2 from vehicles," Mudaliar said.
"It's about how we can help families to make a difference, and how we, as an insurer, can facilitate that transition and make it easier for our customers. We've definitely been looking for more opportunities to do that, and, over a period of time, we're likely to see things like our vehicle portfolio change."
Read more: How much are insurers forking out for the world's costliest natural disasters?
"We'll also be looking at what we can do from a product perspective that's more weighted towards environmentally friendly assets, as opposed to 'traditional' assets," he explained.
"It's going to take some time, but we're definitely seeing the transition happening, and the level of eco-friendly assets rising. But we can't stand still, and we're definitely looking at how we can improve our product offering going forward."
"As insurers, we need to front-foot the issue, and to find opportunities to come up with solutions."
The Insurance Council of New Zealand has also been drawing attention to the increased losses faced by insurers. Commenting on the 2020 loss figures, chief executive Tim Grafton said it was important to note that insurance claims figures don't reflect the 'true cost' of an event, as they don't account for the losses faced by the uninsured.
"Sadly, the impacts of climate change are very real for all New Zealanders," Grafton said.
"Sudden and unexpected extreme weather can leave widespread losses for individuals and their communities in its wake. It is sobering to think of those who may not have had insurance in place, with the true cost of the events realistically much larger than what is reflected by our figures."
"Insurance plays a vital role to support our communities to manage these risks and it has never been more important to insure adequately for unexpected events," he added.
"Conversely, we must adapt to our changing climate and take steps to reduce risks where possible, building more resilient communities. This could mean improving infrastructure such as stormwater systems, not consenting new properties in higher risk areas, as well as building more resilient residential and commercial buildings."