Zurich NZ on product launch: "This is a long-term play" | Insurance Business New Zealand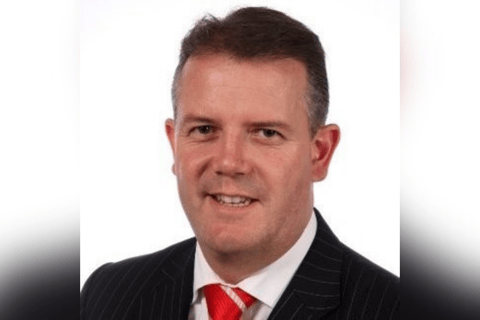 In a nation whose business sector is dominated by small- and medium-sized enterprises, it's easy to understand why Zurich New Zealand regional manager Brett Wainhouse (pictured) is pumped to have rolled out the insurance group's SME proposition for the benefit of Kiwi firms. Here, the excited executive talks about what's next, following the major product launch.
"This is a long-term play," Wainhouse told Insurance Business, "and we recognise when entering a new market that we will need to navigate many aspects that may affect take-up rates in the first 12 months, including increased competition.
"We are confident, however, that the ease and speed of our Z.stream platform combined with our overall service proposition, especially underwriting referrals to brokers and our priority payment service for small property claims, will be received exceptionally positively by both brokers and customers alike."
Distributed exclusively via insurance brokers, the SME offering spans material damage insurance, business interruption insurance, portable tools of trade and equipment insurance, and liability package insurance. The latter includes general liability, statutory liability, and employer's liability.
Currently, Zurich New Zealand's small business insurance is available through broking groups Steadfast, NZbrokers, and Insurance Advisernet. It is unclear when, but the product will also be subsequently introduced to the rest of the market.
The regional manager noted: "We work closely with our insurance broking partners so that they can provide quality advice and service to their customers. Sharing knowledge and education is vital in helping small businesses make smarter and informed insurance choices."
Watch here: Zurich launches new SME offering to NZ market
According to Zurich, a quarter of SMEs in New Zealand are uninsured. The goal, then, is to help address the issue of underinsurance by providing cover to the likes of trades, retailers, and property owners.
"NZ is a country made up of small businesses, and until now Zurich did not have an SME product to succinctly offer to customers," highlighted Wainhouse. "We also received constant and overwhelming feedback from brokers that their customers needed more choice in SME insurance providers.
"Being a proud Kiwi, I am excited about entering a market that is core to the NZ economy and in a way that combines great insurance technology to brokers that is enhanced with a wider personalised service offering giving customers more choice, backed by great products."
The new product features Z.stream, Zurich's technology that allows the insurer's broking partners not only to quote and bind new business and process renewals but also access mid-term policy adjustments and endorsements, among other things.
When the proposition was unveiled, Wainhouse pointed to a combination of technology, "phenomenal" claim service, as well as broker service and advice.
He told Insurance Business previously: "Given that SME is a new proposition for Zurich here in New Zealand, there's always going to be a bit of a lag factor in terms of when you write your first policy to when the claims start to flow through. But, rest assured, we've actually got an SME claims team ready and set to go from the outset.
"They are distinctly for SME, and we're actually doubling down on our service around claims because we think it's important. It's more than just the technology and how you can quote and bind with us. We will actually have a claims team that we're going to evolve, and service is going to be absolutely paramount."