Digital communication: what adviser clients do and don't want | Insurance Business New Zealand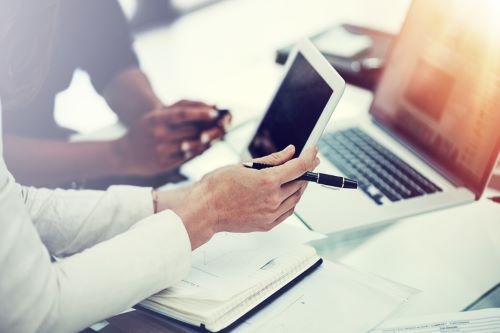 Although a slow shift towards digital was taking place well before 2020, the COVID-19 pandemic has caused interest in digital channels to skyrocket. However, experts say that getting your digital processes right is not always a simple process, and requires solid knowledge of what customers want from their online interactions.
Strategi Group director David Greenslade said there are certain things that customers do and don't want from their digital experience, and the biggest shift in the client-adviser relationship has been the move away from a "prescriptive" approach to a "collaborative" one. He says customers are no longer content with a passive interaction with their financial adviser - something which is important to reflect in your digital channels.
"The client's mindset had started to change well before COVID or any form of lockdown. The things clients want had started becoming evident around 18-24 months ago," Greenslade explained.
Read more: Zurich announces major changes amid global digital roll-out
"It's all about speed of delivery, and they don't want things that are generic and not specific to their needs - everything needs to be customised and made directly applicable to what they need."
"Clients these days don't want to be passive in any form of engagement," Greenslade continued.
"They want to be actively participating in the decision making, and this is all part of the evolution away from the historical advice process where you're the fount of all knowledge. That was a very passive type of client-adviser relationship. In today's world it's more collaborative, that's where you're the trusted librarian - they come to you because you have access to more tools and information, and you guide them through a discovery process to help them achieve the right outcome."
Greenslade says it is then up to the adviser to bring everything together and ensure that the customer is getting good value for money, rather than the lowest possible price. He says ease of use is also a huge factor, and that customers generally don't want to leave their digital "comfort zone."
"The key takeaway is that whatever solution you're thinking of implementing, it needs to be able to talk through to whatever platform your client is using," Greenslade said. "So you should look at using open architecture as much as you can."
Catswood Consulting principal Russell Hutchinson said utilising channels customers are already comfortable with - for example, Facebook Messenger - can be a good way of avoiding the need for software or app downloads, or having to teach clients a whole new system in order for them to come on board.
"We've got a rapidly changing situation with our customers," Hutchinson said.
Read more: Digital evolution must happen across insurance value chain
"A few years ago it may have been enough to participate in what was web 2.0, a business website, business cards and some basic connections. But now we have another generation of customers coming through, and we have people being dragged online by the COVID crisis."
"Their experiences are very contemporary, and some of these customers are not really even engaged around email - it's all about messaging services," he explained.
"New Zealand has one of the highest usage rates of Facebook in the world, and so a lot of our customers are seeing the world through the prism of an existing platform like Facebook. Can we connect and engage with them in that context?"
"They don't want to be taken out of their zone of familiarity, which might be different from the one you're used to," Hutchinson concluded.
"They may not want to have to install new software or applications, they don't want to have to feel those points of resistance as they move into whatever your digital experience is going to be. That's something advisers will need to think about."