Should insurers be investing more into insurtech? | Insurance Business New Zealand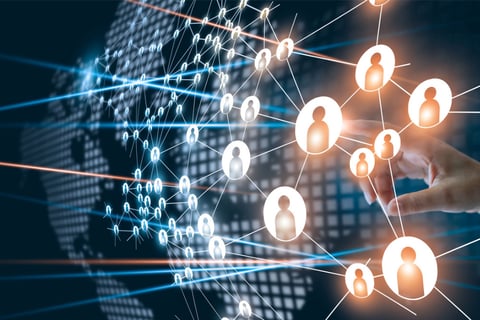 'Insurtech' may have been a relatively new buzzword in New Zealand a few years ago, but insurers and investors are increasingly eyeing its potential, with Willis Towers Watson recently reporting over US$10 billion dollars invested in insurtech start-ups over the last year.
A 2018 study conducted by EY and InsurTechNZ showed an insurtech sector "emerging at pace" in New Zealand, with 17 new insurtech companies being established from 2017 to 2018. They focused primarily on delivering "customer-centric offerings" and adding speed and value, however, the report noted that development of the sector was challenged by New Zealand's relatively small population, limited funding, and difficulty in accessing the New Zealand market for overseas firms.
Still, the last two years have seen some significant shifts for the sector, and as every industry has found itself turning to digital solutions in the age of COVID, insurance has been no different.
One of the biggest areas of innovation has been moving towards more cloud-based software, and specialist company Duck Creek Technologies said that increasingly, insurers are trying to "stand out" in the market via speed, efficiency and smart use of data. It said that while many are still using "old standard" approaches, the competitive pressure to innovate is definitely increasing, and the insurance sector is reacting.
Read more: WTW: Global investment into insurtech reaches record high
"Commoditisation has been a significant challenge faced by insurers over the past year, as insurers are constantly trying to one-up their competitors to win over customers, and retain their current client base," Duck Creek business development manager Ava Emdadian said.
"However, many insurers are still undertaking the "old standard" approaches which have their core systems hosted on mainframes on their physical premises, while others use the "modern legacy" approach of managed hosting in the cloud, where leveraging data from systems and insurtechs is difficult."
"It's clear that insurers have constantly been challenged in these spaces," she explained.
"This is because legacy systems prevent insurers from having complete and accurate views of their customers, where they tend to find themselves treating their customers as a mere commodity.
"However, the reality is that today's customers want to feel valued and are looking for personalised, fast and seamless experiences which address their unique needs."
When it comes to improving the customer experience, data has become an invaluable tool - however, Emdadian noted that many insurers still aren't getting the most out of the vast amounts of data that they hold. She said that having a strong data management plan is vital to achieve this, particularly in the age of COVID-19 where customers are looking for quick, personalised digital solutions.
Read more: Duck Creek partners with Insurance Business NZ Awards 2022
"Data is constantly being generated and leveraged in the insurance industry, however, it is important to note that quantity does not always equate to quality," Emdadian said.
"It is therefore crucial that insurers have robust data management plans in place which provide a holistic view to ensure that they get the most out of user, operational and marketing data to improve the overall quality of analytical data and gain more meaningful insights to improve customer experience."
"While using data to improve offerings and, ultimately, customer experience is not a new phenomenon in the insurance industry," she said, "doing it well and consistently is still a challenge to many, and there are also outside factors which contribute to these challenges, such as COVID-19."
Duck Creek Technologies specialises in providing cloud-based software to insurance companies, and helps them to analyse their data to gain insights and competitive advantages. Emdadian said that for insurers, leveraging the opportunities that their data offers them is a no-brainer - and if you don't know where to start, then it may be time to bring in expert help.
"With agile cloud systems and data capabilities, insurers can meet the demands of today's consumers with important features such as chatbots, mobile applications, omnichannel claims capabilities and AI-generated quotes," Emdadian said.
"In other words, effective data-driven personalisation leverages data to tailor experiences and decisions for all users involved in the insurance value chain.
"Insurers can use data to guide internal processes and enhance external relationships, which leads to efficient operations and delightful customer experiences."