Revealed: car insurance premiums rocket year on year | Insurance Business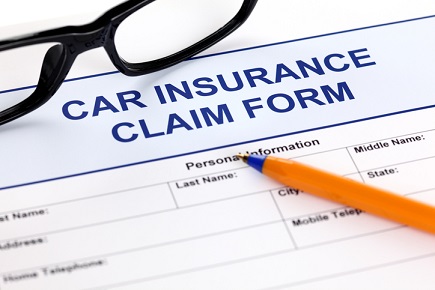 The latest Confused.com car insurance price index, in association with
Willis Towers Watson
, shows nearly an 8% rise in average premiums over the last 12 months.
The good news is – based on data compiled from almost six million customer quotes per quarter – while average premiums are up by £60 compared to a year ago, prices for a comprehensive car insurance policy actually went down by an average of 1.3% in the last quarter of 2017. This is the biggest quarterly decrease in premiums observed in more than three years, according to the index.
"This is also the second consecutive quarterly drop in prices, bucking the recent strong upward trend which saw the average premium rise from £579 in June 2014 to the price peak of £847 in June 2017," it was explained in the press release, which noted that the latest reduction means that the average comprehensive premium is now £11 lower (at £827 annually) than in September last year.
Willis Towers Watson said the reduced prices are a continued reflection of insurers' reactions to the announcement in 2017 about revising how the Ogden, or personal injury discount, rate is calculated. However, the brokerage giant also warned of further 'trouble'.
"While the second quarterly drop and annual deceleration in premiums will be positive news for drivers, the marginal price increases seen at the end of the year suggest a level of uncertainty and volatility will continue to trouble the market into 2018, particularly concerning the impact of ongoing developments relating to Ogden," commented Stephen Jones, UK head of P&C pricing, claims, product, and underwriting.
Meanwhile Confused.com chief executive Louise O'Shea said they expect average comprehensive premiums to exceed £900 by the end of the year, based on the current 8% year-on-year increase.
"Despite the quarterly drop we have already seen volatile pricing, with the latest figures showing a 0.4% increase in December," noted O'Shea. "We also anticipate a reinsurance rate increase following last year's Ogden rate drop, which will further impact the direction of prices."
Jones added: "After a tough year for insurers in 2016, motor insurers saw an uplift in prospects following last year's proposed Ogden rate revision. However, insurers still face a number of uncertainties in 2018, including the risk that Brexit negotiations will push the Civil Liability Bill into the slow lane, which may also impact the timing of changes to the discount rate."
Other factors at play are the Insurance Premium Tax and ongoing pressures on repair costs.
Related stories:
Car insurance premiums surge again
UK motor insurance prices hit record – ABI