Gallagher and McLarens reveal the impact of COVID on the aviation sector | Insurance Business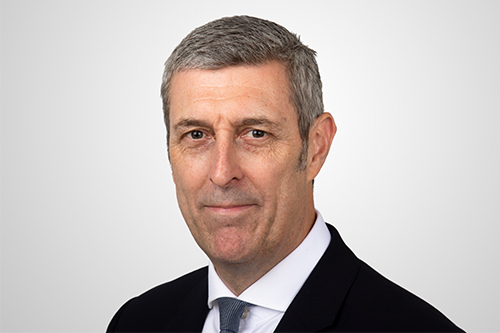 The reliance on strong people management skills, effective communication and innate adaptability has been a founding tenet of the aviation and aerospace sector since the Wright Flyer first took to the sky in 1903. Aviation is among the industries most impacted by the COVID-19 pandemic and, during this time of crisis, the value of these traits has been uniquely tried and tested. Discussing the most pressing impacts of the pandemic on this sector, the CEO of Gallagher's aerospace practice, Peter Elson (pictured above) and the managing director of McLarens Aviation, Trehane Oliver (pictured below) highlighted the way that the industry has responded as well as looking to the potential long-term implications of the crisis.
The imposition of travel restrictions and suspension of flights has had a severe financial impact on most operators, which have lost huge amounts of revenue, Elson noted. In conjunction with this, airlines have had to continue to meet their financial obligations and fixed costs necessary for maintaining and operating their aircraft, leases, staff, infrastructure and services. Airlines are also having to meet new risks and challenges around processes such as ground accumulations, recurrent pilot training and staff furloughs.
Read more: Gallagher bolsters aerospace team
"To prepare for resumption of operations, aviation operators have had to implement new operational processes and passenger safety measures, such as health screening, physical distancing and quarantine procedures," he said. "In addition, some will be reviewing their routes and potentially refocusing on those where profit can be rebuilt most quickly."
Oliver noted that the reduction in air traffic has seen the number of new claims dropping substantially but that McLarens is still managing an ongoing case book across its global network and thus is seeing some interesting developments in the nature of the work coming in. Many clients, dealing with pre-existing insurance claims, are now faced with the additional financial consequences of a global pandemic and so insureds looking to complete the claims process on open files has been a key focus.
"Areas such as cargo have been moving throughout," he said, "and, in terms of the general economic impact, different regions of the world have been affected at different times, both in terms of countries locking down and, now, some areas where we are seeing a gradual opening up. Depending on where you are in the globe, certain regions are now seeing a significant increase in aviation activity, and subsequent claims."
On a practical level, the pandemic has impacted Oliver's day-to-day responsibilities due to the limitation of business travel which, as it has for so many, has led to a significant adjustment in the way that business is conducted. Engaging and staying in touch with clients across the globe via video call, etc, has always been a key focus for him and for McLarens so that transition has been relatively seamless. From a management perspective, keeping the team motivated, informed and part of the ongoing conversation around how the business is responding has also been essential.
"There's been a huge impact on the way that we operate as a business and I'm proud of the way that our team has pulled together to continue delivering key services to clients while, at the same time, protecting employees, clients and their customers," Oliver said. "There's been a real 'can do' attitude and it's been amazing to see."
"When the world started to lock down, it would have been easy to join ranks of those proclaiming the end of everything as we'd known it, or stepping back to wait and see what would happen next," Elson said. "But that was not what either our clients or our people needed. Instead, we at Gallagher very quickly created a strategy to trade ourselves and our clients through whatever scenarios could be reasonably projected to arise, spanning a wide range of assumptions, projections and analysis."
Before the team at Gallagher left the office for remote working, it had already set up a multi-disciplined task force to execute that strategy, he said, and did so without losing sight of or abandoning its longer-range vision for the business. Flexing effectively as events unfolded has required agility, focus and a world-class team. These are not circumstances that anyone would choose but they have been mitigated by committing to intensifying client support and by being early and active in the market on their behalf.
Read more: Gallagher announces major arrival for global aerospace practice
"Performance has been far better than we could have hoped," Elson said. "For example, while received wisdom suggested client service would suffer impairment in the transition of teams to remote working, our client service standards have in fact been fully maintained, in every one of our teams around the world. And, while some speculated that clients wouldn't move their business between brokers through lockdown, as it transpired, we've picked up a number of new accounts as established competitors lost momentum and new entrants struggled to gain any."
Looking to the long-term consequences of the pandemic, Oliver highlighted how, aside from its impact on air traffic, there may be some knock-on effects with regard to aircraft repairs. For example, a lot of older generation aircraft will likely be retired early which will have an impact on claims because new aircraft use different materials and are generally more expensive to repair. There may also be more limited options for repair facilities, depending on what support is offered by different countries, which could have an impact on costs.
"At the same time there will be new risks with regards to the operation of airlines and our risk and asset management team has been talking to insurers about post-COVID preparation, the return to work, how to deal with new hazards, etc," he said. "Lastly, though we've seen exponential growth in aviation for the last decade or so, we're clearly at a difficult period in terms of aviation recovery and it's in these times that we often see an increased focus on high quality and efficient claims handling, and we're already seeing more dialogue with clients about what more can be done in this regard."