AGCS appoints new global head of reinsurance and catastrophe risk management | Insurance Business UK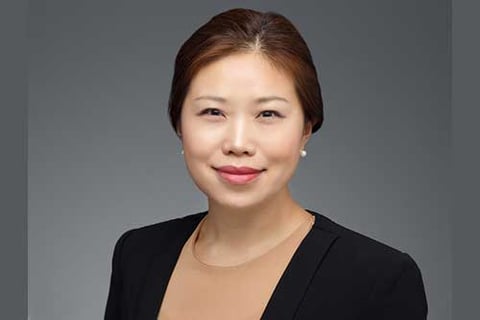 Allianz Global Corporate & Specialty SE (AGCS) has appointed Hyeji Kang (pictured) as global head of reinsurance and catastrophe risk management, effective October 01. She succeeds Bernhard Arbogast, who will retire at the end of May 2020.
Kang reports to chief financial officer Claire-Marie Coste-Lepoutre. Prior to this appointment, she was head of the actuarial function based in Munich. Before that, she was chief actuary for the AGCS North American region. According to a statement from the company, Kang will work together with Arbogast over the coming months to ensure a smooth handover, and her successor for the vacated role in Munich will be announced at a later date.
"I'm very pleased to welcome Hyeji to my global leadership team, as she brings deep actuarial knowledge through both her professional background and her leadership in one of the key AGCS regions for more than four years and in the actuarial global team in Munich recently," said Coste-Lepoutre. "I would also like to thank Bernhard for his expertise and professionalism and wish him the best for a very well deserved retirement after many years of dedication to Allianz."
Prior to joining AGCS, Kang held various consulting and in-house positions at PwC, CNA Insurance, and Willis Towers Watson. She has a degree in economics from Seoul National University.
Meanwhile, Arbogast will retire after more than 25 years at Allianz. He joined Allianz as a reinsurance underwriter in 1987. After eight years, he moved to Zurich Financial Services as group chief actuary and, in 2003, he returned to Allianz as chief financial officer at Allianz Risk Transfer AG. From 2007 until the present, he has held the position of chief portfolio officer at Allianz Risk Transfer AG. Since 2016, he has also led the AGCS Global Reinsurance and Catastrophe Risk Management team.
He will support Kang for a handover period on his AGCS reinsurance and catastrophe risk management responsibilities, until end-2019, the statement said. He will fully retire from Allianz Risk Transfer AG at the end of May 2020.