Ageas UK sells renewal rights for commercial business to AXA UK&I | Insurance Business UK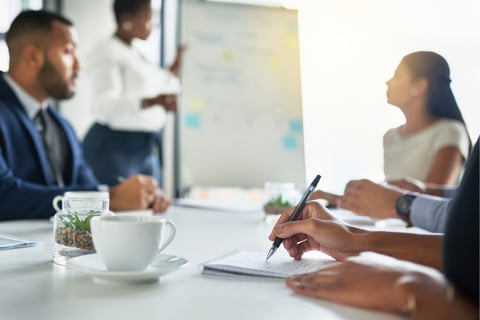 It's a big day for AXA UK&I which has announced its acquisition of the renewal rights to Ageas UK's commercial business, for the initial consideration of £47.5 million.
In a Press release, AXA highlighted that the deal further solidifies its growth strategy and commitment to its commercial business customers and broker partnerships, particularly in the SME and schemes market segments. Per the terms of the transaction, around 100 Ageas UK employees will move to AXA Commercial to provide ongoing support and service delivery.
The deal will see renewals transfer to AXA Commercial from June 2022. As part of the transaction, Ageas UK will continue to manage and provide ongoing service across all policies until they are underwritten by AXA Commercial at renewal. Meanwhile, AXA Commercial, alongside Ageas UK, will work closely alongside brokers to make sure great customer outcomes continue to be delivered.
The acquisition does not include the back book, which will remain with Ageas UK.
Commenting on the deal, Jon Walker, chief executive officer, AXA Commercial, said it was a positive step in the growth of the commercial business and further cemented AXA Commercial's commitment to the SME and schemes market segments.
"I look forward to welcoming the new members of the AXA Commercial team and the additional underwriting and operational expertise they bring," he said. "AXA is committed to being a partner of choice for our customers both by continuing to strengthen our business, and by developing new propositions, designed to respond to customer needs."
In a separate release, Ageas UK said that the sale was aligned to its ongoing strategy of focusing time and investment on growing its intermediated lines business where it has a "strong heritage and market-leading experience". CEO of Ageas UK, Ant Middle, noted the sale was an important step in that strategy and that while the insurer had "modestly grown" in commercial lines over the last few years, its focus is now elsewhere.
"I'm pleased that, through this deal, we've enabled continued employment for our people who will transfer to AXA, an organisation well-placed to support our people, brokers and their clients in the future management of this business," Middle said. "We're proud of the commercial lines expertise we have developed in this team, and in announcing this next step for Ageas in the UK, I would like to thank our people, brokers and suppliers for their invaluable support in building this business with us over the last few years."