Aspen swings back into the black with H1 2021 results | Insurance Business UK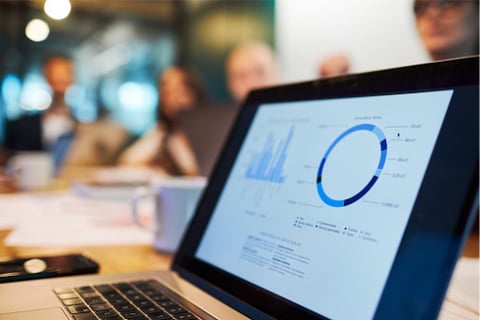 Aspen Insurance Holdings Limited (Aspen) has become the latest insurer to report its financial results for the H1 2021 period ended June 30, 2021.
Read more: Aspen reports losses in full-year financials
The group has reported an improved half-year performance, hitting a net income of $87.4 million, up from a net loss of $172.8 million (around £125.32 million) in H1 2020 and an improved operating income of $88.9 million, up from a prior-year loss of $49 million. These figures were attributed to a combination of improved underwriting results and further expense and efficiency gains.
Other key figures from Aspen reveal that the group's combined ratio of 98% for H1 2021 favourably compares to the figure of 110.1% reported in H1 2020. However, its gross written premiums (GWP) of $2,018.5 million for the period dropped 4.7% from the prior year's $2,118.6 million. Aspen stated this was due to US crop reinsurance business, which was previously written on a reinsurance basis through a strategic partnership until disposed of in Q4 2020.
The insurer noted that this decline was offset by growth in premiums written in casualty reinsurance, property catastrophe reinsurance and other property reinsurance, as well as growth in both casualty and liability lines insurance and financial and professional lines insurance as a result of improved market conditions.
Aspen reported catastrophe losses of $84.5 million for the six months ended June 30, 2021, compared to $231.3 million for H1 2020. These catastrophe losses included losses associated with COVID-19, totalling $187.3 million.
Commenting on the results, Mark Cloutier, group executive chairman and CEO of Aspen said that to have delivered these results against the backdrop of a global pandemic was a reflection of the quality of Aspen's team, platform and the clarity of its vision. He highlighted that at its core, Aspen is an underwriting business and so he is encouraged that it is continuing on the journey to becoming a more disciplined and performance-driven global specialty insurer.
"This is reflected in our underwriting performance, including an ex-catastrophe combined ratio of 89.9% and an overall combined ratio of 98.0%, despite the impact of Winter Storm Uri and an increased COVID-19 provision," he said. "Furthermore, we are a simpler business today than we were 12 months ago, [which] is reflected by our ongoing focus on expense discipline…
"GWP of $2,018.5 million is relatively stable compared to our prior period results, despite a significant repositioning of our book. Over the past 18 months, we have actively taken the decision to non-renew circa $800 million of business, while at the same time, in the first half of this year, we have largely delivered double-digit growth in our continuing lines where we are seeing continued improvement in rate, terms and conditions."
Cloutier stated that this level of growth indicates that the group is now well-positioned to respond to market opportunities. He also noted that the team believes the reshaping of Aspen's portfolio will be positively reflected in its results with its evolving portfolio focused on the areas where it is best placed to deliver sustainable and scalable returns to our shareholders.
He continued: "Looking ahead, the ongoing strength of our balance sheet, affirmed by the recent upgrade to the outlook assigned to our AM Best rating from 'negative' to 'stable', and growing momentum in our core insurance and reinsurance business, alongside our leading capital markets proposition, gives us confidence as we continue on our mission to be a top quartile performing specialty insurer."