Aviva reveals earnings results | Insurance Business UK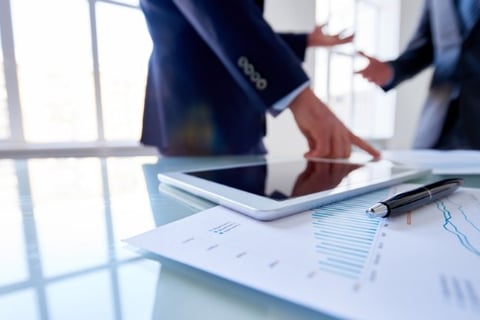 It's the busiest day in the insurance financial calendar with the likes of AXA, RSA and others all revealing their financial results – but now it is Aviva's turn to take the spotlight.
For the UK-based insurance giant, the half-year period has been a mixed bag with group CEO Mark Wilson describing the results as "consistent, dependable and growing." Its operating profits were down from £1,465 million in the same period in 2017 to £1,438 million this time around, but the firm was eager to highlight that excluding disposals its operating profits would have actually been up from £1,365 million to £1,421 million. Operating EPS was up 4%.
"Aviva has grown operating earnings per share by 4% and increased the dividend by 10%," said Wilson. "The 10% increase in the interim dividend is our fourth consecutive half-year of double digit dividend growth and further proof of Aviva's progress. During these choppy market conditions, it is reassuring that Aviva's results are consistent, dependable and growing.
"Aviva remains financially strong with a capital surplus of £11 billion. In the first half of 2018, we started a £600 million share buy-back and paid off €500 million of expensive debt. We remain on track to achieve our financial targets."
Focusing in on the individual aspects of its business, Aviva fared particularly well with its life unit, which saw figures climb from £1,296 million to £1,392 million. Its general insurance and health business meanwhile, slipped back from £418 million to just £302 million this time around. In the UK, its combined operating ratio (COR) was 94.3%, compared to 93.2% last year; in Canada the COR stood at 104.6% compared to 98.9% in the same period in 2017; while across Europe the figure stood at 93.0% compared to 91.0%.
"The first half of 2018 saw higher weather-related claims costs compared with the benign prior year," said Thomas D Stoddard, chief financial officer, in his report. "As a result, operating profit declined 9% to £195 million (HY17: £214 million)."
"In the UK, our general insurance net written premiums were stable as we grew in our preferred channels, particularly commercial non-motor and direct personal lines, offset by a reduction in motor due to the softening market," added Wilson in his report. "Similarly, in Ireland, we have tempered top-line growth in general insurance as the competitive environment has evolved."
The company said it remains confident in its target of achieving greater than 5% growth.
Related stories:
Aviva-backed report shines spotlight on gender diversity
Aviva says Adios to Spain