BMS Group unveils MD of new division | Insurance Business UK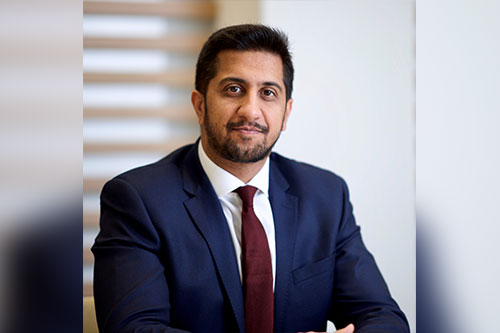 There is a new face, at a new division of specialist reinsurance broker BMS Group.
The company has launched a new Private Equity, Mergers & Acquisitions and Tax Insurance Division and has announced that Tan Pawar (pictured) is officially onboard as its managing director, reporting to BMS Global Risks MD Ian Gormley, having originally announced the appointment back in December.
Pawar brings more than 13 years' M&A and legal experience to the role having held positions at the likes of Willis and Paragon International Insurance Brokers. Now, he will lead a multi-disciplinary team in designing insurance solutions.
"I'm very excited to join BMS and to help our clients manage their strategic objectives under the current market conditions," he said. "We will undoubtedly see an increase in disposals of distressed assets, restructurings, divestments of non-core assets and intra-group reorganisations. Strong market relationships and expertise in M&A and tax insurance are therefore more important now than ever to help enhance value, free up cash and mitigate risk."
Gormley added that the division, originally launched in December, has already been in touch with a number of current and potential clients.
"The conversations we have had over the past few months help us further understand the increasing market demand for customised M&A insurance products, particularly in the current situation," he said. "We are therefore pleased to welcome Tan and to accelerate our development in private equity, M&A and tax related insurance business."