Carbon Underwriting undergoes leadership transition – names new CEO | Insurance Business UK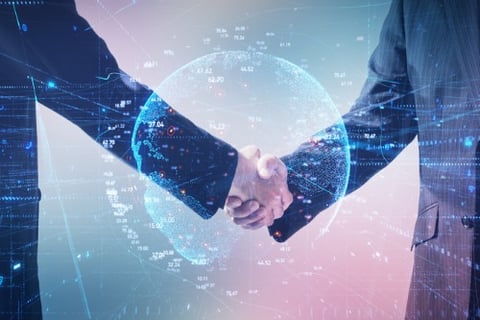 Carbon Underwriting Limited is positioning itself for further growth and success with a leadership transition.
The company has promoted Nick Tye, current active underwriter for Syndicate 4747 and director of Carbon Underwriting, to the role of CEO of Carbon. Current CEO Stephen Card will transition to the post of chairman, maintaining a leadership and mentoring role for the growing team.
According to a company release, the transition comes as Carbon's businesses – Carbon Underwriting; Carbon Syndicate in a Box (SIAB) 4747; and data-driven underwriting tool Graphene – enjoy rapid growth.
Carbon Syndicate 4747 is on track to achieve its third year estimated increase in stamp capacity to £62.5 million, in line with the Lloyd's SIAB business plan framework. The unit also continues to build out its coverholder panel across a number of territories, including Europe, Australia, and North America.
Meanwhile, Carbon Underwriting MGU has onboarded new S&P A rated capacity providers, and has welcomed talented underwriters, analytic engineers, pricing analysts, and claims managers to its line-up, growing into a 16-man team. The unit has plans for further new hires.
Carbon's coverholder partners, capacity partners, and reinsurers have also widely adopted the Graphene platform, which the company says is now "internationally recognised" as a data-driven underwriting tool.
"It has been an extensive team effort to accomplish such impact and success so far, and I would like to say a huge 'thank you' to the team for their inspiring dedication and motivation. This successful year as a Lloyd's SIAB is a milestone we're delighted to be celebrating," said Carbon chairman Stephen Card. "It is very positive and gratifying to see the next generation of leaders pick up the challenge, and I'm delighted that Nick Tye is taking the reins as CEO."
"We have achieved an incredible amount over the last three years, both as a team and with Stephen's support, and we are now in a position to really capitalise on the opportunities the current market presents," added Carbon CEO Nick Tye.
Tye added that Carbon is on track to be a syndicate of choice for coverholder business globally, and that the company will continue to build out its international panel at Syndicate 4747.