Carbon Underwriting celebrates successful first year | Insurance Business UK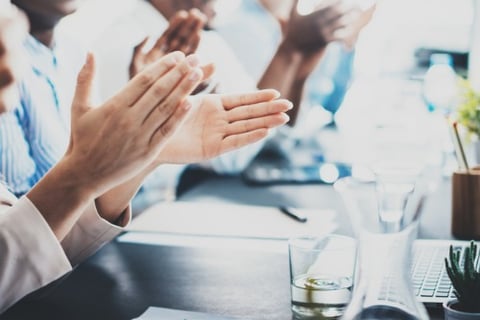 It's been a successful first year of operation – that's the verdict of independent managing general underwriter (MGU) Carbon Underwriting Limited as it summarises its Year One ambitions.
The company, which wants to be the "Lloyd's benchmark for data driven quality delegated underwriting" has achieved a number of milestones over the last 12 months. These include receiving permission for Syndicate 4747 to underwrite two classes of business across three continents; securing its first three coverholder clients; and the launch of the Graphene platform.
"Successfully achieving our first-year ambitions - all negotiated and actioned remotely under lockdown conditions - is a testament to the dedication of our team, our global relationships and the digital agility of our solution," said CEO Stephen Card. "I'm delighted that we now have authority to underwrite in our chosen classes of business, in the international property and casualty space in the first instance."
According to the company's leader, the firm is here "for the long term" and will now look to deep dive into data insights that can support its clients.
"We are developing a fresh approach to binder underwriting, delivering a strong lead market for binder consortiums, and lowering the cost of doing business at Lloyd's," he said. "Key to this is demonstrating that our partners can access quality coverholder business at a markedly lower net operating expense. Going forward, our vision is to reset and transform the market's approach to delegated authorities with a lead/follow model culminating in a Carbon-led consortium in the next three years."
His words were backed by chief underwriting officer Jacqui Ferrer, who remarked that the model is all about "enabling partnerships."
"The syndicate-in-a-box (SIAB) framework offers entrepreneurial, expert teams the best chance for success through a lower-cost and fast-tracked route into the market, encouraging new, accretive and innovative business and talent," said Ferrer. "Carbon Underwriting Syndicate 4747 achieving its first year business goals, is clear evidence of the innovation and hard work of the Carbon team within the SIAB model at Lloyd's.
"Syndicate 4747 is supported by our proprietary technology platform Graphene and the data insights that can be derived from this technology are critical to the drive for profitable, efficient and accurate underwriting - all with a low expense base. With such a strong start, I'm proud to say the future is bright for Carbon and our partners."