Co-op Insurance's award-winning apprentice | Insurance Business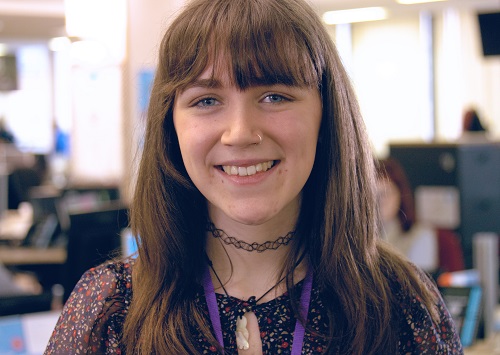 Earlier this year Insurance Business caught up with customer service apprentice Jasmine Joynt (pictured), who shared her aspirations of becoming a team leader at Co-op Insurance after joining at age 16… well, the now 17-year-old looks well on her way, having been recognised as the Outstanding Intermediate Apprentice of the Year (Level 2) at the national RateMyApprenticeship awards.
"Jasmine is a great ambassador for apprentices at our Co-op," commented Co-op Insurance head of HR Lorna Kerr. "In addition to doing a great job in our customer services team, Jasmine has taken a leading role in helping to grow our apprenticeships scheme. I look forward to seeing Jasmine continue to grow in her career."
The eager teenager, who attended the Co-operative Academy Trust in Manchester, was among the first apprentices at Co-op Insurance.
"Whatever path you choose, whether it be on-the-job learning via an apprenticeship, or further education, make sure you make the right choice for you and don't be afraid to speak up," Joynt told Insurance Business in March. "After starting my apprenticeship, I wrote to the company CEO, Mark Summerfield, suggesting that we produce a 'day in the life of an apprentice' video, and he made that happen.
"Apprentices have a voice and we shouldn't let our age get in the way of using it."
Related stories:
A day in the life of a 16-year-old insurance apprentice
Recruitment ongoing for Be Wiser's degree programme