Descartes selects new chief revenue officer | Insurance Business UK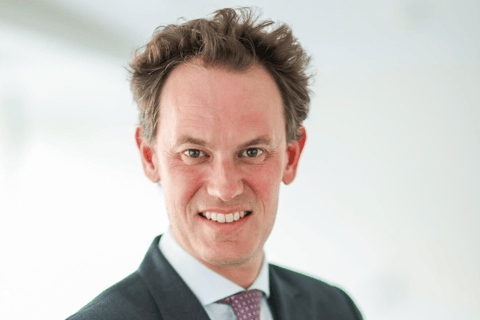 Descartes Underwriting has announced the appointment of Louis Bollaert (pictured above) as chief revenue officer. In his new role, Bollaert will oversee the expansion of the company's corporate offering to climate-exposed markets globally. He will also manage the rollout of expanded product lines and customer segments.
Bollaert has more than 20 years of industry experience. Prior to joining Descartes, he served as head of trade credit, political risk, surety and M&A solutions at Aon in France. Before that, he was distribution and partnerships director for Euler Hermes France. Bollaert began his career as an internal auditor and project manager for Bouygues Telecom.
"Climate change and emerging exposures are changing the risk landscape," Bollaert said. "From Melbourne to Miami, the physical and financial implications of intensifying natural perils are on the rise, underscoring the need for a revolutionary shift in how we, as an industry, understand risk and provide insurance solutions.
"I am delighted to be joining the great team at Descartes Underwriting," he said. "First, because I fully share its ambition to become a major global player in corporate resilience to climate change. Secondly, due to the approach and resources devoted to serving this ambition. The intelligent exploitation of data will be the only way to mobilize market capital in the face of increasingly complex risk.
"And above all, given the talent comprising the team, which is so versatile and brilliant, and whose youth and fierce desire to serve the cause of climate transition reassure me about our future. I look forward to continuing in close collaboration with Descartes' global network of brokers to jointly provide their clients with bespoke solutions that build resilience and a smooth transition through an expanded product line against climate risk."
The company has also announced the promotion of Violaine Raybaud to chief operating officer.
"We are proud of the strong foundations we've built and the fast growth delivered by our outstanding global team," she said. "Welcoming Louis marks a major milestone in our continued momentum towards building future successes with our broker partners. As COO, I look forward to steering the team to further infuse technology and Descartes' client-first approach within our financial and operations divisions."
"The climate is changing and new risks are emerging, while high inflation could put insurance renewals at risk," said Descartes co-founder and COO Tanguy Touffut. "Yet the insurance industry is neither structured nor prepared to meet the evolving challenges clients face. This is where Descartes' parametric products can play a role in corporate insurance programs and support a better dialogue between risk managers, brokers and carriers. We are happy to welcome Louis to the team to continue to fuel our product pipeline and close collaboration with brokers as they navigate a challenging market environment and their clients' climate exposures."