Flaxmans moves to Leadenhall Street | Insurance Business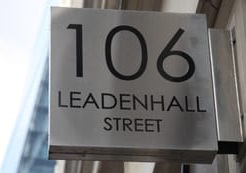 Flaxman Partners Ltd. (Flaxmans) has a new home.
"Lime Street has served us well," said chair Roger Flaxman when the specialist insurance advocates announced the relocation. "However, our new spacious and prestigious premises will help to support our expanding team and capabilities."
You will now find Flaxmans on the seventh floor of 106 Leadenhall Street. With its open plan across a single floor, the new office not only will allow room for further growth but also facilitate easy communication.
"Flaxmans has a strong, long established brand in the insurance market, and a flurry of recent significant high-profile client case wins and future growth projections necessitate a move," explained Flaxman, who believes the transfer will prove efficient for the group.
Specialising in commercial and business insurance advice, Flaxmans provides insurance claims advocacy, litigation support, management of distressed business risk, as well as special insurance coverage design.
The chair noted: "At Flaxmans, our core team and special advisors work together as one team, sharing knowledge and expertise, so the new office will promote a high degree of efficiency and, most importantly, help us to provide an even better service for our clients."
Related stories:
CLS moves Kent operations to larger premises
Aon to create over 100 jobs in new Welsh office