Former BP CEO heads to Windward's board | Insurance Business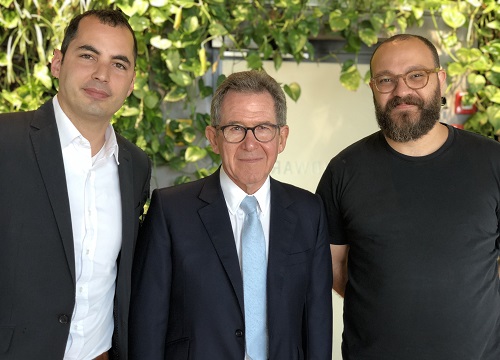 Lord Browne of Madingley, former chief executive of BP, has joined the board of directors of Windward, a maritime risk analytics start-up.
According to a statement by Windward, Browne invested in the firm in 2016 and has since advised the company on strategy, including its expansion into London and the global marine insurance market.
"Windward is a company I have admired for a long time: for its vision; for the way it collaborates with organisations to solve real-world problems; and for using its technology to make the world – and the oceans – safer," Browne said, addressing the firm's employees during a meeting. "I look forward to working with Windward to help it succeed in becoming the benchmark for marine risk."
Ami Daniel, Windward's co-founder and CEO, added: "We're delighted to welcome Lord Browne to our board of directors. That a man of his experience and expertise chose Windward is humbling, and a testament to our team's success in marrying machine-learning with deep, maritime domain expertise. We're very much looking forward to working with Lord Browne more closely."
Recently, the United Nations Security Council worked with Windward and its technology in investigating North Korea's evasion of sanctions. The same technology is being applied in the marine insurance industry, helping underwriters optimise their portfolios, mitigate losses, and boost profitability.
Related stories: