Gravity Risk Services moves to bigger premises amid expansion plans | Insurance Business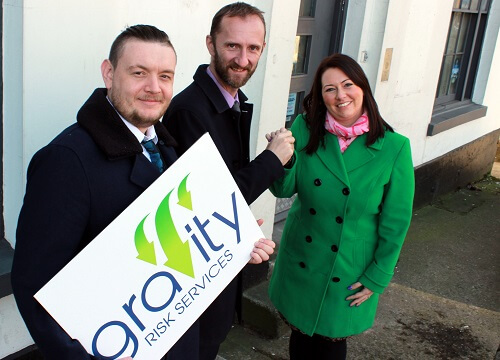 Gravity Risk Services has turned over a new leaf, marking the third month of the year with a move to bigger premises.
The New Road office in Stourbridge becomes the fresh base for 14 employees, who will see new people come on board amid expansion plans. The relocation represents a doubling of floor space from the previous office at Dudley Town Centre.
"This is a really good move for us as it is part of a major growth strategy, not just regionally, but nationally," said director Dale Collett. "Further down the line we will be creating jobs and growing the business further. This new base in Stourbridge is essential for us to do that."
In fact, the insurance broker is aiming for a £1 million increase in revenue this year.
"It is important we have a site in the Black Country to make sure we continue to work with our established client base," noted Collett. "This new building is bigger and more fitting for a growing business like ours."
Aside from the West Midlands location, Gravity Risk Services also has presence in the Eastern and Northern regions – with its Leicester and Bradford offices, respectively.
Related stories: