Hastings Group reveals more details on new CEO | Insurance Business UK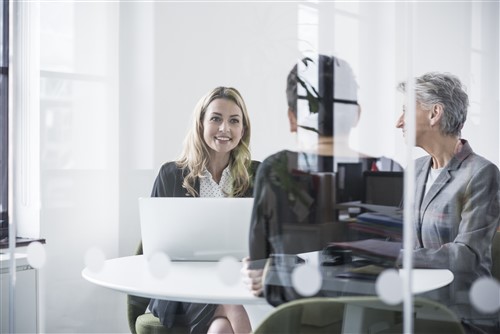 There have been plenty of insurance results announcements over the last couple of weeks, but this one is a little bit different – because Hastings Group has also offered more details on its new CEO and its shake-up at the top.
The UK insurer has today issued statements from the incoming and outgoing CEO, having originally announced a series of changes back in January. The move sees Mike Fairey retire as chairman of the board at the Annual General Meeting scheduled for May 24, prompting Gary Hoffman to succeed him. From there, Toby van der Meer will step in for Hoffman as CEO.
"I'm very pleased to take on my new role today as CEO of this fantastic business," said the incoming chief exec. "We have great momentum and our 2017 record profits are testament to our agile, data driven business model and the passion and commitment of our 3,100 colleagues.
"Over the last few years we have grown from a small private company to a plc with over 2.6 million customer policies. With over 31 million cars and 20 million homes in the UK, and increased consumer switching through digital channels, we have plenty of opportunity for further growth. Looking ahead I want to ensure Hastings remains a leader in using digital and technology to make insurance straightforward for customers."
Hoffman also wished his successor all the best.
"I have thoroughly enjoyed my time at Hastings and I'm immensely proud of what we have achieved over the last five years, including more than doubling the number of customers and colleagues," he said. "I look forward to remaining part of the Hastings family and continuing to work with Toby van der Meer, our new CEO.
"As managing director for retail, Toby has been instrumental in rapidly growing our digital proposition over the last seven years. A proven leader, he has exactly the right skills and experience to guide Hastings on its ongoing profitable growth trajectory."
The statements weren't made to bury a bad set of results, either – on the contrary, Hastings produced some solid growth over the year, 20 years on from selling its first insurance policy. Its live customer policy numbers jumped year on year from 2.35 million to 2.64 million, and its share of the UK private car insurance market also leapt from 6.5% to 7.3%. Backing this up was an increase in GWP, up 21% to £930.8 million and growth in net revenue, up 21% to £715.6 million.
"I am very pleased to report yet another strong year of profitable growth as we continue to deliver on our 2019 targets," said Hoffman.
"We grew live customer policy numbers by 13% to over 2.6 million, gross written premiums are up 21% and adjusted operating profit is up by 39%. We continue to provide our customers with straightforward service and products and have improved our calendar year loss ratio to 73.0%, better than our target range, through disciplined underwriting."
Looking forward, the company described the competition in the market as "intense" but remains "confident" of delivering on its targets during 2019.
Related stories: