Nexus Group acquires specialist trade credit broker | Insurance Business UK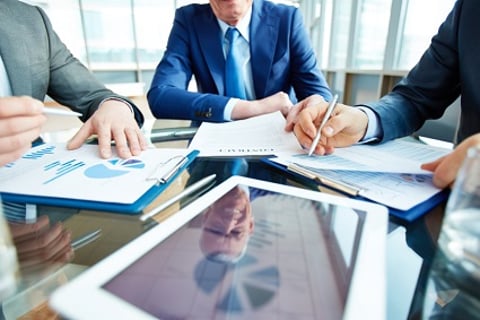 The Nexus Group has acquired CRS – an independent specialist trade credit broker – marking its fourth acquisition in a "transformational" year, the firm announced on Wednesday.
The terms indicate that CRS will remain an open market broker from its Birmingham, Halifax, and Manchester offices, independent of the underwriting operations of the Nexus Group. The credit broker will continue to be led by its founding shareholders Mike Clark, Hayden Tennant and Lisa Humphries.
"This is an exciting opportunity for the CRS team," said Clark. "Nexus has identified credit insurance as a product area with considerable potential. We share that vision and, with their support and investment, are absolutely committed to growing this market."
Following the acquisition, Nexus is expected to deliver an actual EBITDA in excess of £10 million, and a pro-forma EBITDA in excess of £14 million this year, according to its founder and executive chair Colin Thompson.
"CRS is a very professionally run business that has been on a steep growth trajectory in recent years. We are excited to work with Mike, Hayden, Lisa and the whole CRS team to continue this success story in a market where we have a lot of expertise, and accelerate this growth via a buy and build strategy of regional trade credit brokers as well as add a UK regional footprint to our existing UK and international infrastructure," he added.
Industry veteran Sue Morley, who recently retired from her role as client services director of Nexus CIFS, will join the CRS board as a non-executive director. She has extensive experience in trade credit broking, having previously been branch director of the London office during her 10 years at
Aon
Trade Credit.
Related stories:
Nexus opens Ireland office
Nexus completes first US acquisition to offer treaty reinsurance