"Nothing defensive" about global broker's restructuring says CEO | Insurance Business UK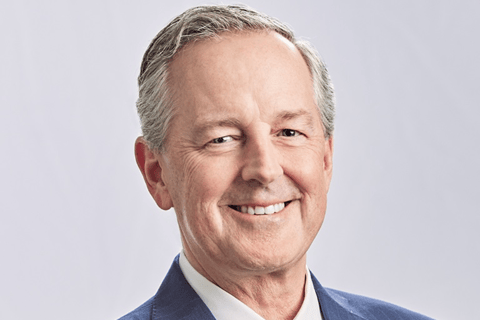 Marsh McLennan (MMC) booked US$233 million (£189 million) in non-JLT related restructuring costs in Q4 2022 with US$119 million of this across its risk and insurance services division.
The global broking and consulting group has moved to reduce its real estate footprint, look at how it uses technology, and made headcount reductions, analysts on its Q4 2022 investor call heard.
Further actions are expected into 2023 and potentially 2024, analysts were told, with the broking group targeting a 2023 $150 million earnings boost from the changes.
The move was an offensive rather than a defensive play, according to MMC CEO John Doyle.
"There's nothing defensive about the move," said MMC president and CEO John Doyle.
"We took steps to align our workforce and skill sets with the evolving needs of our clients … and we've also identified some opportunities to create some greater efficiencies across our businesses where we're working more closely together, we've rationalized some technology, [and] reduced our real estate footprint, so it's not an indication of what we think the economic outlook is."
The global broker is "still doing some work and we see further opportunities," according to Doyle.
However, the CEO said he expected later charges to be lower than in the fourth quarter.
"We're challenging ourselves, looking at where we've got talent, how it comes together, matching that against the evolving needs in the marketplace, and then pushing ourselves to operate in a different way, in a more efficient way," Doyle said.
The workforce action, which saw MMC pay out severance costs, did not affect new hires brought on during a 2021 and 2022 recruitment drive, according to Doyle.
"We invested in talent last year as well," Doyle said.
"The returns on those investments have been absolutely terrific and [drove] a meaningful amount of our growth in 2022, and we expect them to drive growth for us in 2023."
Inclusive of actions taken around the broker's acquisition of JLT, MMC booked US$344 million of noteworthy items for the quarter.
The US$91 million of JLT associated costs mainly related to the shuttering of its London headquarters, analysts heard.
MMC paid US$5.6 billion for JLT (now Marsh JLT) in a mega deal completed in 2019, cementing its position as the world's largest insurance broker. Aon's 2020 WTW bid threatened to knock it off the top spot, but the deal ultimately collapsed in the face of competition scrutiny.
Rates to affect client "behaviour"
Continued rate increases – these have risen for the 21st quarter in a row, according to MMC – are likely to keep putting pressure on clients, and MMC saw its captive management business grow almost into the double digits for the quarter and the year.
Rate increase pressures are "going to impact on [clients'] behaviour," said Marsh president and CEO Martin South.
Casualty was seen to be "levelling off", South said, while property rate rises accelerated to 7% in Q4.
"We anticipate that that's going to continue through Q1 of next year, as they absorb the cost of the high cat losses and reinsurance costs," South said.
Directors' and officers', though, softened to an extent, with rates down 6%. Less special purpose acquisition company (SPAC) activity and new entrants – about 20 carriers have entered the market, South said – were responsible for the decline, according to South.
The change led some of MMC's clients to increase their limits, South said.
Cyber rates, meanwhile, remained elevated at 28% but this represented a slowdown on the prior quarter when they were up 53%, analysts heard.
Marsh reported consolidated revenue of $5 billion for Q4 2022, and US$20.7 billion for the full year.
Net income for the quarter was US$466 million, and US$3 billion for the year.
Doyle, who took over from former MMC CEO and president Dan Glaser on the latter's retirement at the start of January, hailed an "outstanding" year for the global broking giant.