R&Q announces full-year results | Insurance Business UK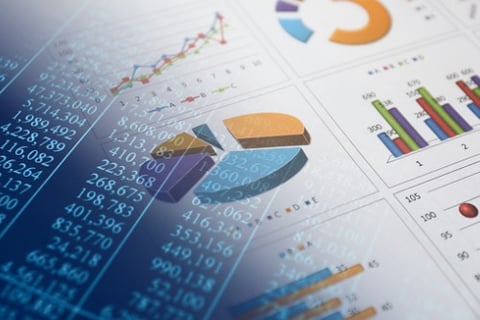 Randall & Quilter Investment Holdings (R&Q), a specialty insurance company focusing on the programme management and legacy insurance businesses, has announced its 2020 results.
R&Q posted record pre-tax operating profit of £16 million, an increase of 102%, driven by strong operating results across both business segments.
The company posted fee income of £18.8 million – an 89% increase – representing 17% of gross operating income. Operating earnings were 5.9 pence per share, an increase of 38%.
Profit before tax was £30.2 million, a decrease of 21%, reflecting a reduction in net intangibles due to the mix of legacy insurance transactions.
Program management was profitable for the first time, posting pre-tax profit of $3.4 million, a 14.3% margin. Eighteen new programs were signed, increasing total programs to 48 and driving a 46% increase in gross written premium to $538.9 million. The business is on course to achieve its target of at least $1.5 billion in gross written premium in 2023.
Legacy insurance had a record year, executing on 19 deals and posting a 46% spike in pre-tax operating profit to £38.1 million. Operating return on tangible equity was 14.8%, and the five-year average return was 20.2%.
Capital remained strong, with a preliminary group solvency ratio of 202%, well above the target of 150%. Final cash dividend was 0.2 pence per share, for a total cash distribution for 2020 of four pence per share.
R&Q raised £173 million in capital for growth during the year and strengthened its senior leadership with several key hires, including an executive chairman, group CFO, CEO of US program management, and chief human resources officer. The company also expanded its footprint by launching its US E&S program management business and increased its exposure to fee-related profits through an investment in Tradesman, an MGA that R&Q provides with program management services.
"2020 was a year like no other we have witnessed in our lifetime, and it continues into 2021," said William Spiegel, R&Q executive chairman. "Yet despite all this turmoil, it was a very strong year for R&Q. I would like to personally thank Ken Randall and Alan Quilter, the two founders of R&Q, for having confidence in me and guiding and mentoring me over the past 17 months. I also want to thank all our stakeholders for their unwavering support during these unprecedented times: our shareholders, our customers, our regulators, our rating agencies, our board, and most importantly, our loyal and dedicated employees. I am so proud of what we achieved in 2020 under trying conditions. I cannot wait to see what we accomplish over the next few years as the world returns to a more normal state."